Awards & Recognition
Kudos to COE efforts comes in the form of a variety of awards and recognition. Explore the many ways our work is being affirmed, recognized and applauded!
Highlights
U.S. News and World Report ranks SDSU's College of Education #54 among the nation's public universities.
U.S. News and World Report ranks SDSU's Rehabilitation Counseling Program (in the Department of Administration, Rehabilitation, and Postsecondary Education) #9 in the nation and #1 in California.
The National Center for Urban School Transformation received the College Board's 2015 Asa Hilliard Award for distinguished service to the nation's students of color.
The American School Counselor Association (ACSA) selected Community-Based Block and School Counseling Alum Tawnya W. Pringle as one of the 5 finalists for the 2015 School Counselor of the Year Award.
The University Council for Educational Administration (UCEA) is considered the nation's most prestigious association of university educational leadership programs. Universities must undergo intensive review to be accepted into the organization. SDSU's Educational Leadership Program is one of only 3 in California to have earned membership.
SDSU's Child & Family Department has the only bachelor's level program in California to achieve accreditation from the National Association for the Education of Young Children.
Grants and Contracts
In 2016-17, College of Education faculty members were awarded $22.5 million in grants and contracts.
Below are the 2016 Funded Research totals (in millions) for Schools of Education:
32: Stanford
29.1: UCLA
22.5: SDSU
18.9: University of Michigan
13.2: University of Southern California
11.6: University of California, Berkeley
Learn more about grants awarded to College of Education faculty.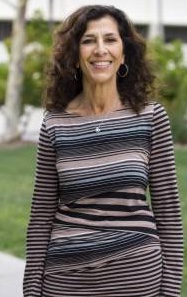 SDSU Awards of Distinction
The SDSU Awards of Distinction, previously knows as "The Montys," are a time-honored tradition at SDSU. The award is a symbol of achievement and success presented to distinguished professors and alumni. The SDSU Awards of Distinction are bestowed by the SDSU Alumni Association and given to those who have made significant contributions to the university, the San Diego community or California, nationally, or internationally.
2017 Faculty: Douglas Fisher
2017 Alumnus: Karen Janney
2016 Faculty: Randolph Philipp
COE Department Wins Provost's Innovation for Excellence Award
September 11, 2017 The Department of Counseling and School Psychology (CSP) was a recipient of the 2016-17 Provost's Innovation for Excellence Award. The Provost's Innovation for Excellence Award recognizes academic departments or schools that have through collaborative effort implemented a new initiative that has generated new momentum toward achieving one or more of the key goals of SDSU's Building on Excellence strategic plan. [Read more about the award.]
With just $25, you can make a gift that will help keep our award-winning work moving forward. Learn how.