Student Voices
Read about CFD students and their experiences.
Ashley Virgilio
Featured Graduate
My journey towards becoming an undergraduate student at SDSU in the Department of Child and Family Development started at the age of 24, when I had already been teaching preschool for two years. I had plans to get married to my now husband, who serves in the U.S. Navy and was stationed here in San Diego. I decided to push myself academically, so that I could transfer to San Diego to start our life together, where I knew I was going to receive the best early childhood education at SDSU. I was denied admission, but decided that even though I was moving to San Diego to start a new life, I did not want to give up. I wrote an appeal letter, and I received a long awaited acceptance letter.
Soon after, I was faced with many obstacles. During the death of three immediate family members, and my husband's second 7-month deployment to the Middle East, I struggled with full-time school. I realize now that I am stronger because of everything that I had to overcome. I recently had a wonderful opportunity to conduct research on teacher perspectives regarding the practices of "Continuity of Care" with two classmates and my professor. We participated in the Student Research Symposium in March 2014 and received the Provost Award for our poster presentation, representing the Department of Child and Family Development. I will continue my research throughout the summer of 2014. The obstacles that I have endured have made me a stronger individual today. My future goals are to continue my journery at SDSU upon my recent acceptance into the graduate program to participate in the EC-SEBRIS certificate profram to further my knowledge of early childhood education. I want to continue to make a difference in the lives of children and people with the newly attained tools that I have acquired from my studies at SDSU.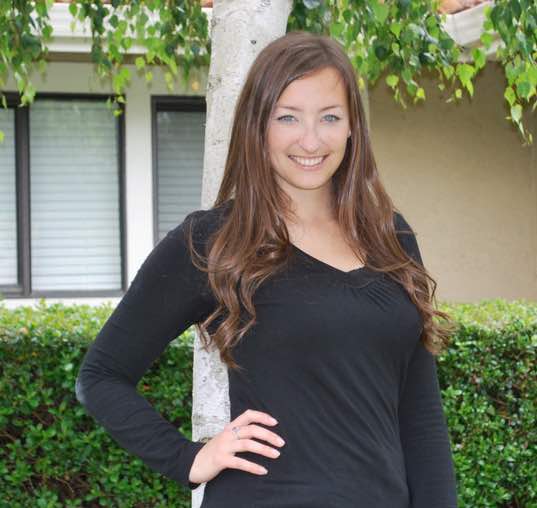 Sydney Pitcher
Make the Whole World Better
The Child and Family Development 590 course is a Special Needs class that deals with a variety of children with special needs and their families, who love interacting with our students. Sydney Pitcher is a child that has been in our special needs program for over 10 years and has been a wonderful influence to our program. Below is a link to a video that Sydney made called 'Make the Whole World Better.' This song was conceived, written and recorded in four hours at Coast Music Therapy's recording studio, San Diego, with Sydney Pitcher, her cousin Jonathan, her parents Jerry and Diana and The SongStream Project's Vanessa Contopulos and Michael Fryer.
***MANNY PLEASE INSERT VIDEO IMAGE & LINK HERE***
Caring for the Environment and Humanity
Sydney is one of the four young musicians on the autism spectrum featured in The SongStream Project's audio documentary 'Voices of Autism'. One aspect of the process of making the documentary was to help create new music and provide an opportunity for these musicians to share what's important to them through music. Sydney is so passionate about caring for the environment and humanity. She is currently helping to raise money to build water wells in developing countries. You can support her efforts at the CauseLife.org website. **THIS LINK IS BROKEN**
Voices of Autism
In partnership with Coast Music Therapy, 'Voices of Autism' explores the path that music has woven through the lives of four young musicians on the autism spectrum. By highlighting the music and stories of these incredible young people and their families, 'Voices of Autism' seeks to move the listener beyond statistics to a space of deeper understanding, appreciation, and celebration of the gifts of individuals with autism and the unique role music plays in revealing their valuable voices.