Marriage & Family Therapy
M.S. in Counseling
Graduate Program
Concentration
This is a full-time, 2.5 year program that prepares students to practice as highly competent entry-level MFT's.
The MFT Program is a cohort model program with new enrollments once a year. It is an intensive program offering extensive clinical experience and rigorous academic studies to prepare students to practice as highly competent entry-level MFT's. In order to complete all requirements of the program, students must complete 2 1/2 years of study including 3 summers starting in early June of the first year and finishing at in the end of August in the second year.
Graduates of our program are able to provide therapeutic services and facilitate related change processes with a focus on social justice in a variety of settings. As students, they participate in learning and practicing systemic and social constructionist ideas through the culturally-infused curriculum, and intensive strength-based, community-focused clinical training. Our affordable program is accredited by Commission on Accreditation for Marriage and Family Therapy Education (COAMFTE).
Emphasis on Teaching
The MFT program and the university place teaching as the first priority. Faculty members are selected for their excellence in teaching and commitment to strong faculty-student relationships. Classes usually have 30 students or fewer in them. Learning processes are highly interactive, including emphases on both personal growth and professional knowledge and skills.
Multicultural Development

Developing culturally responsive therapists with a diverse, compassionate and intelligent student body.

Experienced Faculty

Faculty of the MFT program are actively involved in class with students, clinical trainings, and often are practicing in the profession with diverse foci and specialties.

COAMFTE Accredited

The Marriage and Family Therapy Program at San Diego State University is accredited by the Commission on Accreditation for Marriage and Family Therapy Education (COAMFTE). SDSU is accredited by WASC Senior College and University Commission.

Clinical Experience

Gain extensive clinical experience through community engagement, practicums, and traineeship placements. Conduct therapy at the Center for Community Counseling and Engagement (CCCE) early in training.

2 ½-Year Intensive Program

Cohort 60 unit program model with 2 full years of face-to-face that begins in the summer of first year.
Based upon a condensed version of the Marriage and Family Therapy Core Competencies (MFT-CC), collapsing the original 128 MFT-CC to 16.
Source: Northey Jr., W.F. & Diane R. Gehart, D.R. (2020). The Condensed MFT Core Competencies: A Streamlined Approach for Measuring Student and Supervisee Learning Using the MFT Core Competencies. 46 (1), 42-61 doi.org/10.1111/jmft.12386. Journal of Marital and Family Therapy
MFT Theories

: Apply systems

[*Relational Practice and/or Constructionist]

approaches concepts, theories, and techniques of marriage and family therapy.

Human and Family Development:

Understand principles of human and family development, human sexuality, gender development, trauma, psychopathology, psychopharmacology, trauma, recovery-oriented care, and their implications for treatment.

Cultural and Contextual Awareness:

Conduct assessment and therapy with sensitivity to contextual and systemic dynamics (e.g., gender, age, socioeconomic status, culture/race/ethnicity, sexual orientation, spirituality, religion, larger systems, social context).

Selecting Treatment Models:

Recognize strengths, limitations, evidence base [*can include practice-based evidence], and contraindications of marriage and family therapy models consistent with contextual factors, including culture, diagnosis, and trauma history and adapts and integrates models as appropriate for client needs.

Therapeutic Relationship:

Establish and maintain appropriate and productive therapeutic alliances with clients from a position of cultural humility [*including where appropriate decolonial and intercultural perspectives], recognizing when to involve significant others and extrafamilial systems.

Diagnosis:

Diagnose and assess client behavioral and relational health concerns systemically and contextually utilizing current models for assessment and diagnosis.

Relational Assessment:

Assess interpersonal patterns, family history, biopsychosocial functioning, social position as they relate to the presenting problem using genogram, systemic interviewing techniques, structured interview

[*where this aligned with theoretical model],

and symptom inventories to conceptualize treatment systemically and develop relational hypothesis.

Treatment Planning:

Develop measurable outcomes, treatment goals, treatment plans, appropriate referrals, and aftercare plans utilizing a systemic perspective.

Treatment, Intervention, and Practice:

Deliver systemic interventions that are consistent with model of therapy, evidence base, cultural and contextual dynamics, practice setting, and goals of the treatment plan.

Safety Planning:

Screen and develop adequate safety plans for substance abuse, maltreatment of children and vulnerable adults, domestic violence, physical violence, suicide potential, and danger to self and others.

Collaboration:

Work collaboratively with stakeholders, including family members, other significant persons, and professionals that empower clients to navigate complex systems of care.

Law and Ethics:

Practice within state, federal, and provincial laws/regulations and professional ethical standards.

Supervision and Consultation:

Contribute to supervision and consultation by providing rationales for interventions, assessment information, and systemic understanding of clients' context and dynamics.

Self-of-Therapist:

Monitor personal reactions to clients and treatment process (e.g., family of origin, boundaries, triangulation, current stress level, current life situation, cultural context, transference [*effects of client dynamics and counselor dynamics on counseling interactions], supervision) and their impact clinical outcomes practice.

Measure Effectiveness:

Measure the effectiveness of one's own clinical practice, using outcome measures, and client feedback.

Research:

Use current MFT and behavioral health research to inform clinical practice.
Note: For more information about our program, academic requirements, and more, see MFT-FAQs.
For specific term dates, please see the University's Academic Calendar.
Year 1: Summer

CSP 600 (2): Cross-Cultural Counseling
CSP 600L (1):

Cross-cultural Counseling- Lab

CSP 606 A (3):

Law and Ethics

CSP 609 (3):

Family Life Cycle Development
CSP 625 (3):

MFT Theories I

Year 1: Fall

CSP 615 (3):

Multicultural Counseling

CSP 626 (3):

Theories of MFT II

CSP 687 (1-3):

Substance Abuse Treatment & Motivational Interviewing

CSP 662 A (3):

Interventions with Children & Adolescents

CSP 755 (3):

Beg Practicum

Year 1: Spring

CSP 618 (3):

Mental Health Recovery and the DSM
CSP 765 (3):

Adv Practicum

CSP 650 (1-3):

Crisis and Trauma

CSP 670 (2-3):

Group Process and Counseling

Year 2: Summer

ED 690 (3):

Methods of Inquiry
CSP 785 (2):

Optional:Traineeship/Adv Practicum

* depending on the student's rate of clinical experience hours collection, additional summer enrollments may be needed to meet the graduation requirements

Year 2: Fall

CSP 710A (3):

Master's Project: Research

CSP 785 (3):

Traineeship/Adv Practicum

CSP 692 (3) : Couples Therapy

Year 2: Spring

CSP 635 (1-3): Sex & Intimacy
CSP 694 (2-3): Psychopharmacology
CSP 710B (3):

Clinical Presentation of chosen Theory of Therapy

CSP 785 (3): Traineeship/Adv Practicum

Final Summer

CSP 785 (2):

Traineeship/Adv Practicum (required if 2 units of 785 was not completed during summer of YR2. Also required if 500 direct clinical hours are not yet completed)

* depending on the student's rate of clinical experience hours collection, additional summer enrollments may be needed to meet the graduation requirements
MFTs are focused on the interpersonal and relational aspects of human behavior, as well as the social contexts in which problems occur. They can work in a variety of settings such as:
Non-profit organizations
Educational organizations
Health care organizations
Private Practice
Learn about some of the many accomplishments of the extraordinary students in SDSU's Marriage and Family Therapy Program.
Announcements
License to Freedom at the Margins of Domestic Violence
A Spanish decolonial healing project. The Middle Finger Sociedad Política/The Political Society's 'Pa'l Carajo' Initiative: License to Freedom at the Margins of Domestic Violence.
Date & Time: April 15 from 9:00am-2:30pm (PST)
Number of CEU's for CA: 5.5
Contributors:
Dilkhwaz Ahmed, Evelyng Cohen, Rachel Cratsenburg, Mohammed Darbi, Ayuja Dixit, Jenny Leverman, Megan Rogers, Navid Zamani.
Info Sessions
Information sessions will be held twice in Fall 2022 (check back in the fall for dates/times) to provide prospective students more information about the admissions process, the program, and its faculty. Some faculty and current students from each cohort will be in attendance.
Prospective students are encouraged to read through the MFT program website prior to attending an information session. Due to our large applicant pool, we are not able to schedule individual consultations with prospective students. Instead, we will encourage interested candidates to join our information sessions.
Acknowledgments
Important Resources
Tuition cost
Visit the Office of Admissions Estimated Cost of Attendance page for the latest information about the cost of university tuition.
Financial aid
All courses are eligible for financial aid. Contact the SDSU Financial Aid Office and speak to a financial aid officer familiar with loans for special programs.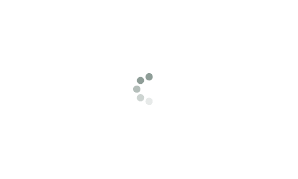 COAMFTE
COAMFTE Graduate Achievement Data for SDSU MFT Program
Advertised Program Length*: FT: 2.5 years
Accredited: 2006
All data are for full-time students.
Cohort Year Students Entered Program*
# of Students in Program
Graduation Rate in Advertised Time (%)*
Job Placement Rate (%)**
Licensure Rate (%)***
FT
PT
FT
PT
FT
PT
FT
PT
2015–2016
28
92.86
100
85.71
2016–2017
28
96.55
85.71
82.14
2017–2018
27
46.43
100
96.3
2018-2019
30
73.3
92.3
100
2019-2020
31
93.55
84
100
2020-2021
30
100
IP
IP
2021-2022
26
IP
IP
IP
FT=Full-time
PT=Part time
IP=In Process: Students from the cohort listed have yet to graduate from the cohort year listed
Programs are only required to provide data on the past 7 years/cohort or since the program was initially accredited, whichever is shorter.
* Graduation Rate is the program's Advertised Length of Completion which is how long the program is designed to complete as written.
** Job Placement Rate is the percentage of graduates from the cohort year that are employed utilizing skills learned in the COAMFTE accredited program.
*** Licensure rate is the percentage of graduates from the cohort year that have achieved ANY level of MFT licensure. For Master's programs only, COAMFTE has established a benchmark of 70% licensure rate for each cohort.