Felisha Herrera Villarreal, Ph.D.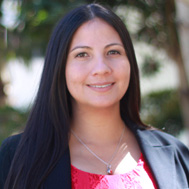 Associate Professor
Administration, Rehabilitation, and Postsecondary Education
Contact
Herrera, F.A. & Hurtado, S. (2014). Community college pathways in the science technology, engineering and math (STEM) pipeline: National trends and implications for increasing representation. In J. L. Wood & R. T. Palmer (Eds.), STEM Models of Success: Programs, Policies, and Practices in the Community College. Charlotte, NC: Information Age Publishing.