Sonia Peterson, Ph.D.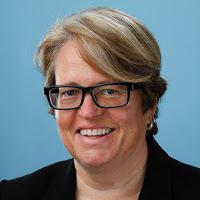 Assistant Professor
Administration, Rehabilitation, and Postsecondary Education
Contact
Sonia's areas of interest are disability policy, recovery-oriented mental health services and evidence-based vocational counseling interventions for individuals with mental illness and co-occurring substance use disorders. She worked for the California Department of Rehabilitation as a counselor for eight years in the Oakland area, a supervisor in San Francisco, and then district manager in San Diego before returning to school to earn her Ph.D. at the University of Arizona in 2014. Sonia has been connected with ARPE and the Interwork Institute since attending supervisor training in 2005. She went on to earn a certificate in rehabilitation administration here and has been teaching as an adjunct faculty member in ARPE since 2011. The native of Sioux Falls, S.D. is a member of the Finest City Squares club, which dances every Wednesday night in Balboa Park. Sonia invites you to join her to learn how to square dance!