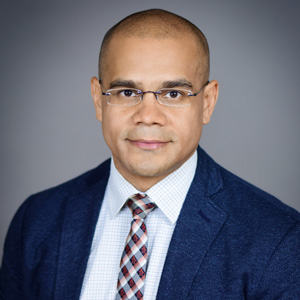 Cristian Aquino-Sterling, Ph.D.
Director of International Affairs, College of Education & Associate Professor
School of Teacher Education
San Diego
Email

Location

LH-205

Mail Code

1153

Fax

619-594-7828
Bio
Cristian Aquino-Sterling holds a BA in Western Philosophy (Fordham University); a MA in Hispanic Cultural Studies and Literatures (Columbia University), and an Interdisciplinary Ph.D. in Curriculum & Instruction (Arizona State University). His current research focuses on (a) curriculum and instruction for 21st century societies in light of significant contemporary national and international challenges and exigencies, and (b) implications for teacher education. Dr. Aquino-Sterling serves as Editor of the "Curriculum and Instruction Development" subject area of the Journal of Global Education and Research. With Dr. Mileidis Gort and Dr. Belinda Bustos Flores, Dr. Aquino Sterling is editor of Innovative Curricular and Pedagogical Designs in Bilingual Teacher Education: Bridging the Distance with School Contexts (Information Age Publishing, 2022).