Tonika Duren Green, Ph.D.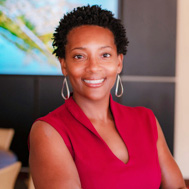 Professor
Counseling and School Psychology
Contact
Dr. Tonika Duren Green is a Full Professor at San Diego State University in Department of Counseling and School Psychology. She is a Nationally Certified School Psychologist and received two Presidential Awards of Recognition from the National Association of School Psychologists for her service. She is committed to preparing school psychologists who are multicultural thinkers and actors, who understand how racial, ethnic and sociocultural factors influence student performance. Dr. Green publishes in the areas of social justice within education, recruitment and mentorship, and improving outcomes for youth in foster care. She has been awarded over 3 million dollars in federally-funded grants designed to train school professionals to improve outcomes for marginalized and minoritized youth. Dr. Green's leadership roles include, 18 years of experience as a faculty member at SDSU, School Psychology Program Director, Grant Director, university and community chairships, and Director and Founder of the African American Mentoring Program (AAMP), which is devoted to recruiting, retaining, and reaching students of African descent. In her newest leadership position, she serves as the Charles Bell Scholar to oversee the Henrietta Goodwin Scholars Program which provides mentorship and academic support for African American freshmen. Dr. Green is a native of Richmond, Virginia and enjoys spending time with her husband, Torrie, and 14 year-old daughter, Tori Faith.
Ingraham, C., Paz, J., Lambros, K., & Green, T. D. (2019). Multicultural supervision in school psychology: Innovations in training, approaches and implementation. Trainers' Forum, 36(1), 60-70.

Miller, A., Lambros, K. M., Green, T. D. (2019). Foster parent self-care: A conceptual model. Children and Youth Services Review, 99, 107-114.

Green, T.D., Ammah, B.B., & Belisle, N. (2018). African American Mentoring Program: A soft place to land. In Eds. J. McClinton, D. S. Mitchell, G. B. Hughes, M. A. Melton. Mentoring at Minority Serving Institutions (MSIs): Theory, Design, Practice, and Impact. Charlotte, NC. Information Age Publishing

Chalmers, C., Green, T.D., & Kruger (2018). Youth in foster care as victims and perpetrators of teen dating violence. Journal of School Counseling, 16(11), 2-19. http://www.jsc.montana.edu/articles/v16n11.pdf

Krier, J., Green, T. D., Kruger, A. (2018). Youth in foster care with language delays: Prevalence, causes, and interventions. Psychology in the Schools, 55(5), 523-538. https://doi.org/10.1002/pits.22129

Green, T. D., Ammah, B. B., Butler-Byrd, N., Brandon, R., & McIntosh, A. S. (2017). African American Mentoring Program (AAMP): Addressing the cracks in the education pipeline. Mentoring and Tutoring: Partnerships in Learning, 25, 528-547. https://doi.org/10.1080/13611267.2017.1415807

Mathiesen, S., Green, T. D., & Swanson, H. (2017). Changes in EBP. American International Journal of Social Science, 6(2), p. 1-10. https://www.aijssnet.com/journals/Vol_6_No_2_June_2017/1.pdf