Tonika Duren Green, Ph.D.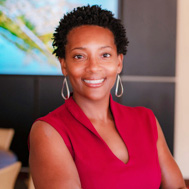 Professor
Counseling and School Psychology
Contact
Grapin, S., Bocanegra, J., Green, T.D., Lee, E., & Jaafar, D. (2016). Increasing diversity in school psychology: Uniting the efforts of institutions, practitioners, faculty, and students. Contemporary School Psychology, 20, 345-355.
Green, T.D., & Mathiesen, S. (2016). Who CARES?: Meeting the complex needs of culturally and linguistically diverse foster youth with disabilities. Journal of Advances in Social Work.