Rachel Fine, M.A.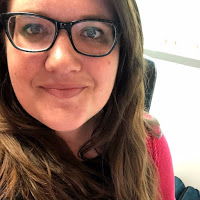 Assistant to the Senior Associate Dean
College of Education
Contact
A San Diego native, Rachel received her bachelor's degree in English and master's degree in children's literature from SDSU. For the past two years, she has worked as the department coordinator for the Department of Sociology. Outside of work, she enjoys reading and library book sales; going to local street fairs, art walks and trivia nights; and hanging out at the beach. An avid traveler, Rachel visited Italy last summer and she is planning a trip to Scotland for next year.
Credit Extension Course Proposals, CES
Curriculum Proposals/CurriCUNET
Faculty & Staff Directory, College-wide
Faculty Travel Allocations
International J-1 Exchange Visitor Program
Periodic Evaluations, Faculty
Reappointment/Tenure/Promotion (RTP)
Sabbaticals/Difference-in-Pay Leaves
Service Learning Agreements (SLA)
Special Sessions, SDSU World Campus
University Grants Program (UGP)