Rachel Fine, M.A.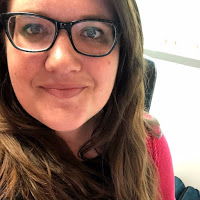 Assistant to the Senior Associate Dean
College of Education
Contact
A San Diego native, Rachel received her bachelor's degree in English and master's degree in children's literature from SDSU. She began her work at SDSU as a department coordinator in Sociology, and happy to now be working in the Dean's Office in the College of Education.
Credit Extension Course Proposals, SDSU Global Campus
Curriculum Proposals/CurriCUNET
Faculty & Staff Directory, College-wide
Faculty Travel Allocations
International J-1 Exchange Visitor Program
Periodic Evaluations, Faculty
Reappointment/Tenure/Promotion (RTP)
Sabbaticals/Difference-in-Pay Leaves
Service Learning Agreements (SLA)
Special Sessions, SDSU Global Campus
University Grants Program (UGP)