Suneal Kolluri, Ph.D.
Pronouns: He/Him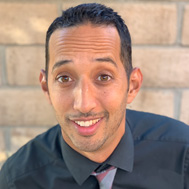 Assistant Professor
School of Teacher Education
Contact
Suneal Kolluri, PhD researches the sociology of education, examining the ways in which pedagogies and school policies can expand postsecondary opportunities and elevate efforts for liberation in marginalized communities. He teaches courses on Social Studies Teaching Methods and Multicultural Education. Before becoming a professor, he earned his Ph.D. from the University of Southern California. Before that, he taught for nine years in Oakland public schools.
National Board Certified Teacher - Social Studies

Oakland Teacher of the Year Nominee (twice)
University of California President's Postdoctoral Fellowship
Kolluri, S. (2020). Patchwork Capital and Postsecondary Success: Latinx Students from High School to College.

Race, Ethnicity, and Education.

Tierney, W.G. & Kolluri, S. (Eds.). (2020).

Relational Sociology and Research on Schools, Colleges, and Universities

. Albany, NY: SUNY Press.

Kolluri, S. (2019). Reconsidering Organizational Habitus: One Neighborhood, Two Distinct Approaches to Advanced Placement.

Harvard Educational Review.

Kolluri, S. (2018). Advanced Placement: The Dual Challenge of Equal Access and Effectiveness.

Review of Educational Research

.

**Fourth most read article in AERA journals in 2018

Kolluri, S. (2018). Student Perspectives on the Common Core: The Challenge of College Readiness at Urban High Schools.

Urban Education.

Kolluri, S. (2018). Politicizing Pedagogy: Teaching for Liberty and Justice at Urban Schools.

Phi Delta Kappan

.