Marva Cappello, Ph.D.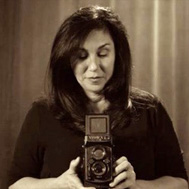 Professor & Director, JDP & Center for Visual Literacies
School of Teacher Education
Contact
Marva Cappello, Ph.D. is a Professor of Teacher Education and the Director/Founder of the Center for Literacies at San Diego State University where her work focuses on visual-based methods as equitable and inclusive practice for literacy pedagogy and qualitative research. The Center is an international community for teachers and scholars and recently hosted the well-attended symposium Voices of Women of Color: Visual-Based Research Methods on campus. Recent publications of her visual-based research have been published in the International Journal of Education & the Arts, Literacy Research: Theory Methods and Practice, Issues in Teacher Education, and The Reading Teacher highlighting studies she has completed near the US/Mexico border, Samoa, and Belize. Dr. Cappello teaches courses in literacy methods and assessment as well as qualitative research methods at the credential, masters, and doctoral levels.
Read More…
Dr. Cappello is also the Director of the SDSU/CGU Joint Doctoral Program in Education whose mission is "to develop scholars who are committed to research on democratic schooling, social justice, and equitable educational outcomes for all students, and the improvement of educational systems serving diverse communities."
Cappello, M. & Lafferty, K.E. (2015). The roles of photography for developing literacy across the disciplines, The Reading Teacher, 69 (3), 287-295.