Educational Tools
Find information about helpful online educational tools available to students in the College of Education.
Aztecs Abroad Database
Aztecs Abroad is the central database resource that is used for students to search for programs and submit applications. Log in with your SDSUid to begin searching for the right study abroad program for you.
Blackboard and Canvas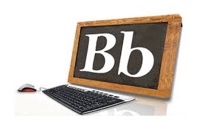 Blackboard serves as one of SDSU's two learning management systems until it is fully phased out at the conclusion of Spring 2021. Starting Summer 2021, Canvas will serve as SDSU's sole learning management system.
Link to:
Love Library - Available Tools
WebPortal
SDSU WebPortal lets you view admission status check, class schedule and registration, transcripts, official contact information.
MyMap
MyMAP is a feature of the SDSU WebPortal that gives undergraduate students a view of the 4-year sequence of courses required to graduate in 4 years. The tool aligns with the courses offered each semester.