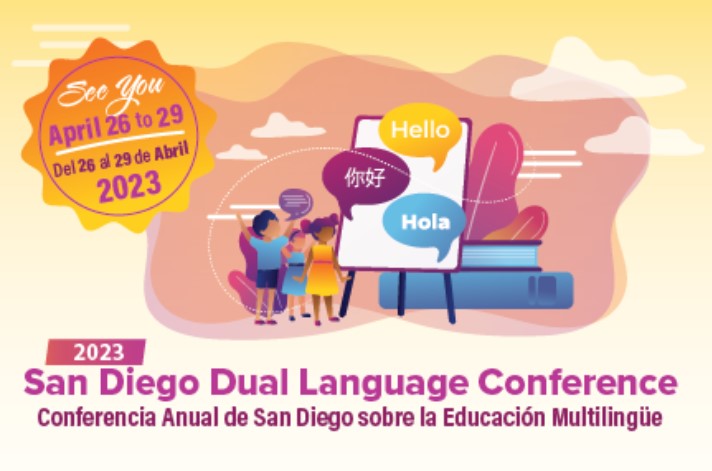 The San Diego Dual Language Conference is back as a live, in-person event once again. For more than 20 years, this conference has successfully brought together excellent speakers, panelists, sessions, and networking to renew the commitment of local, regional and national advocates of multilingualism. Designed for teachers, teacher candidates, administrators, and other family/community champions of language learners, this conference invites educators and their partners to strengthen their resolve, knowledge, and joy at the annual conference in beautiful San Diego.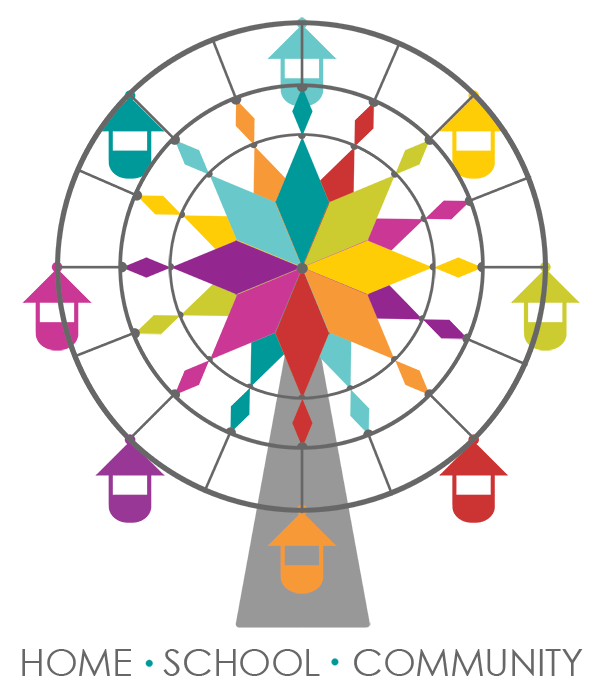 Registration is now closed. The FERIA Partnership Conference is a culturally and linguistically meaningful, practical and productive one-day conference for Latino parents, caregivers and professionals working with special needs students from Pre-School, K-12 and Adults. The event was held virtually Nov. 13, 2021.
Other Conferences
Teacher Conferences
American Educational Research Association (AERA)
The American Educational Research Association (AERA), a national research society, strives to advance knowledge about education, to encourage scholarly inquiry related to education, and to promote the use of research to improve education and serve the public good.


CABE - California Association for Bilingual Education
"CABE is a non-profit organization incorporated in 1976 to promote bilingual education and quality educational experiences for all students in California. CABE has chapters, members and affiliates, along with partnerships with other state and national advocacy organizations working to promote equity and student achievement for students with diverse cultural, racial, and linguistic backgrounds."


California Council on Teacher Education
"California Council on Teacher Education is dedicated to continual improvement of the pre- and in-service education of teachers. Founded in 1945, formerly the California Council on the Education of Teachers, our non-profit organization represents a diverse community of teacher educators. We are informed, reflective, and active regarding significant research, sound practice, and current public education issues."


CATESOL - California Teachers of English to Speakers of Other Languages
"CATESOL holds an annual state conference in the spring featuring three days of noted speakers, workshops and presentations on teaching techniques and current research, and publishers' exhibits. Three large regional conferences are held each year in the fall in the San Francisco Bay Area, Los Angeles, and San Diego. Additionally, smaller chapter conferences are held throughout the year in California and Nevada."


CEC - Council for Exceptional Children
"The Council for Exceptional Children (CEC) is the largest international professional organization dedicated to improving the educational success of individuals with disabilities and/or gifts and talents. CEC advocates for appropriate governmental policies, sets professional standards, provides professional development, advocates for individuals with exceptionalities, and helps professionals obtain conditions and resources necessary for effective professional practice.


Dual Language & English Learner Conference
"Dual Language and English Learner Conference will inspire and equip you with the tools to transform language instruction. Learn from various researchers and educators about best practices in language instruction and assessment. Explore the love of language learning through poetry. Support collaboration and engagement between stakeholders."


La Cosecha Dual Language Conference
"La Cosecha Dual Language Conference purpose is to provide current research, theory, practice, and discussion in order to enhance and expand the knowledge base and experience of educators developing and implementing dual language enrichment programs."


NABE
"NABE's priorities include improving instructional practices for linguistically and culturally diverse children; providing bilingual educators with more high-quality professional development opportunities; securing adequate funding for the programs serving limited-English-proficient students; and keeping the rights of language-minority Americans clearly in focus as states and communities move forward with educational reforms."


TESOL - Teachers of English to Speakers of Other Languages
"Teachers of English to Speakers of Other Languages, Inc. (TESOL), is a global education association for English language teaching professionals. TESOL encompasses a network of approximately 53,500 educators worldwide, consisting of more than 11,500 individual members and an additional 42,000 educators representing approximately 100 TESOL affiliate associations. TESOL's mission is to ensure excellence in English language teaching to speakers of other languages."


WIDA
"WIDA's annual conference provides PreK-Grade 12 educators of language learners opportunities for professional development, idea sharing, relationship building, and strategic collaboration. All educators, regardless of consortium status, are welcome to attend the WIDA National Conference."
Parent Conferences
Fiesta Educativa
Fiesta Educativa, Inc. San Diego, is a non-profit organization 501(c)(3). Fiesta Educativa provides parent education and training for Spanish speaking parents of children in the K-12 public school system with mild/moderate/severe disabilities. Fiesta provides parent training, develops training support groups, educational workshops, referral services, and the annual conference.