About VCB³
SDSU is proud to be a Hispanic Serving Institution with a rich legacy and commitment to preparing the needs of current educators and the next generation of teacher leaders. With the largest graduating class of future bilingual teachers in California, the SDSU College of Education's Department of Dual Language and English Learner Education is thrilled to announce the launch of the Virtual Center for Bilingual and Bicultural Books for Children and Young Adults (VCB3).
Our Mission
The mission of VCB3 is to champion the access of quality bilingual and bicultural books in dual language classrooms, school libraries and homes. VCB3's work includes developing a clearinghouse of quality resources that encourage teachers to inspire and instill the love of reading contemporary and classic books with every bilingual and bicultural child and young adult.
VCB3 will support dual language programs and schools with a network of quality instructional materials and resources for teachers, youth and families.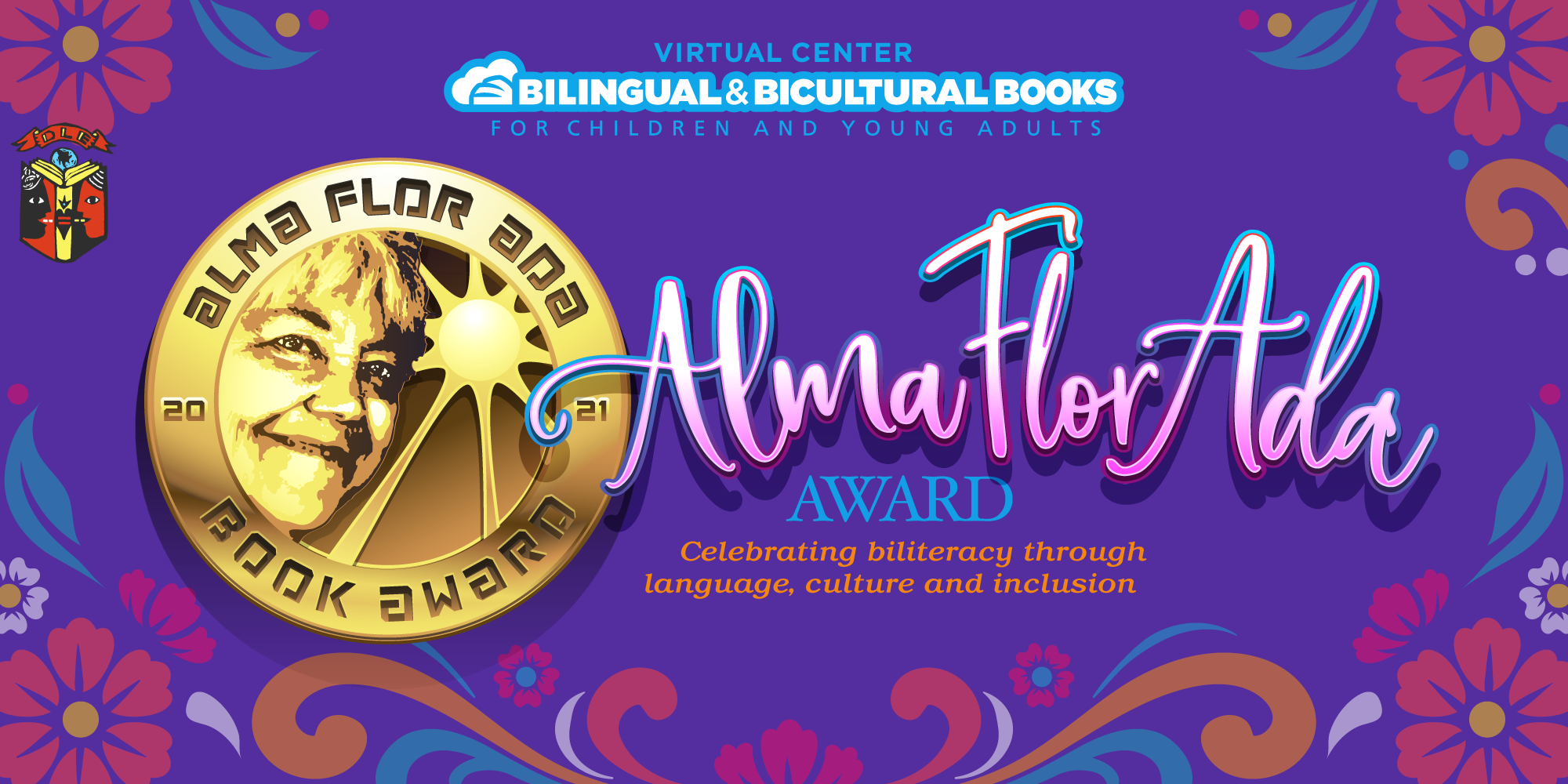 Alma Flor Ada Award
Each year VCB3 will recognize a classic book that has made a lasting and significant impression and contribution to the lives of Latino youth living in the United States with the Alma Flor Ada Award. Beginning in 2023, VCB3 will also be recognizing two new and outstanding contemporary bilingual and bicultural children's, middle grade and young adult books with the Alma Flor Ada Honor Book.
Advisory Board
VCB3 established an advisory board of bilingual educators, scholars and book creators to publish our annual list of highly recommended contemporary and classic bilingual and bicultural books for youth. The list will be presented each year at the San Diego Dual Language Conference.
Previous Alma Flor Ada Winners
About the Award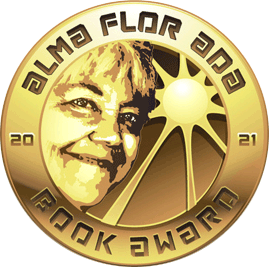 The Dual Language and English Learner Education Department at San Diego State University has created The Alma Flor Ada Book Award to honor authors and illustrators who create literature that depicts the Latino and or Bilingual/Bicultural experience in the United States. To commemorate this significant event the Children's Literature Herencia Award was bestowed in 2021, honoring the distinguished life-time career of prolific educator and author Dr. Alma Flor Ada. In honor of Alma's legacy, an author or illustrator will be selected annually to receive the Alma Flor Ada Book Award, for a book that has made a significant and timeless impact on the Latino community. In 2023, a contemporary children's book and middle grade/young adult book will also be selected to receive the Alma Flor Ada Honor Book.
Alma Flor Ada Herencia
Alma Flor Ada is one of the most prominent voices in the United States in the defense of the linguistic rights of immigrants and has fought incessantly for children's human right to be educated in their home language. A proponent of bilingual and multicultural education, she has given voice through her books to the experiences of parallel cultures.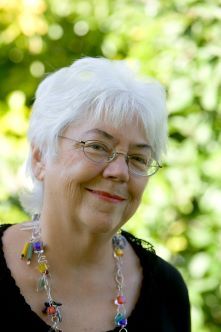 Born in Camagüey, Cuba, she received a PhD from Universidad Católica in Lima Perú. After having been a Fulbright Research Scholar at Harvard University, she moved with her four children, to live permanently in the United States. She is Professor Emerita of the University of San Francisco where she directed a doctoral studies program in Multicultural Education, guiding the doctoral dissertations of 160, mostly Latino and multiracial candidates.

Her academic legacy is closely united to that of her mentor and friend Paulo Freire, calling for the social transformation of our world through the liberation of mind and spirit. Her teachings follow Freire's statement: "Men and women are not built in silence, but in word, in work, in action-reflection". An internationally renowned scholar she has been awarded among others the OHTLI Award for services to the Mexican Community Abroad bestowed by the Mexican Government. The Outstanding Cultural Award granted by the American Association of Hispanics in Higher Education [AAHHE]. The California Council for Higher Education Award. The Hispanic Research Issues Award for Research in Elementary, Secondary or Postsecondary Education bestowed by the American Educational Research Association [AERA]. The Lifetime Achievement Award granted by the California Association for Bilingual Education (CABE).

Her literary contribution to children and young adult literature counts with over two hundred books in which Alma Flor has delighted for over five decades audiences of all ages. "Her books have been appreciated for the social issues they uncover, for the way they celebrate the basic goodness of people and for how they motivate readers to take action for democratic change and liberation" (Hill & Mana, 2005). Her literary awards are too many to mention, just to name a few she has been awarded the Pura Belpré Medal (for Under the Royal Palms), The Christopher Award (for The Gold Coin) The Virginia Hamilton (for the body of her work), Once Upon a World Arad from the Simon Wiesenthal Center, Museum of Tolerance. (for Gathering the Sun) and the International Latino Book Award (for Dancing Home, Love, Amalia, and Island Treasure).

Alma Flor Ada continues writing and delighting audiences with her voice from her home in Lucas Valley, California.
VCB³ TEAM
Dr. Carlos Ulloa (Co-Director)
Dr. Carlos Ulloa graduated with a major in Liberal Studies with a Spanish bilingual emphasis from SDSU, a master's in education from Harvard University, and received his doctorate from UCLA's Educational Leadership Program.
Professor Ulloa has spent his career working in K-12 schools as a teacher, director of curriculum and instruction, instructional coach, principal and school board member. Carlos Ulloa was also a bilingual author and editor for Houghton Mifflin, Scott Foresman and most recently a consulting author for McGraw Hill Education's Social Studies, IMPACT program. Dr. Ulloa currently teaches in SDSU's College of Education's Dual Language and English Language Learner Department.
Ulloa's commitment to access, equity, and social justice allowed him to be an advocate and voice for the youth and families of California when Governor Jerry Brown appointed Carlos to a four-year term as an education commissioner on the Instructional Quality Commission (IQC), an advisory body to the California State Board of Education. Ulloa was a champion and steward as the state implemented the FAIR Education Act in the K-12 history-social science framework and materials adoption.
Ulloa's research passion includes how Latinx culture, portrayal in film, television, and literature intersect to influence identity, resilience, and unconscious bias.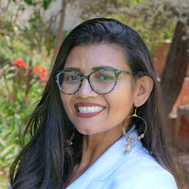 Dr. Margarita Machado-Casas (Co-Director)
Dr. Margarita Machado-Casas is Professor in the Department of Dual Language and English Learner Education. Machado-Casas investigates: (a) family and community multiliteracies, (b) migration and immigration, (c) bilingual teacher education, (d) technology in educational spaces and (d) assessment and evaluation.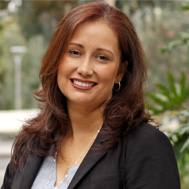 Dr. Sera Hernández (Co-Director)
Sera J. Hernández, Ph.D., is an Associate Professor and Chair in the Department Dual Language and English Learner Education at San Diego State University where she teaches graduate courses on biliteracy, language development, language policy, and multilingual education. She earned her Ph.D. in Education from the University of California, Berkeley and has worked in public K-12 schools and universities for over 20 years. With an interdisciplinary academic background, her research bridges the fields of educational linguistics and the anthropology of education to examine the sociocultural, linguistic and political contexts surrounding educational language policies, bilingual teacher preparation, and bilingualism and biliteracy practices, particularly in border regions around the world. She shares her love of books (especially children's books) with SDSU students, fellow educators, and her children.
VCB³ Contributors
Paul Pons (Graphic Designer)