Scholarship Inspires School Counseling Student Jose Olvera to 'Shoot His Shot'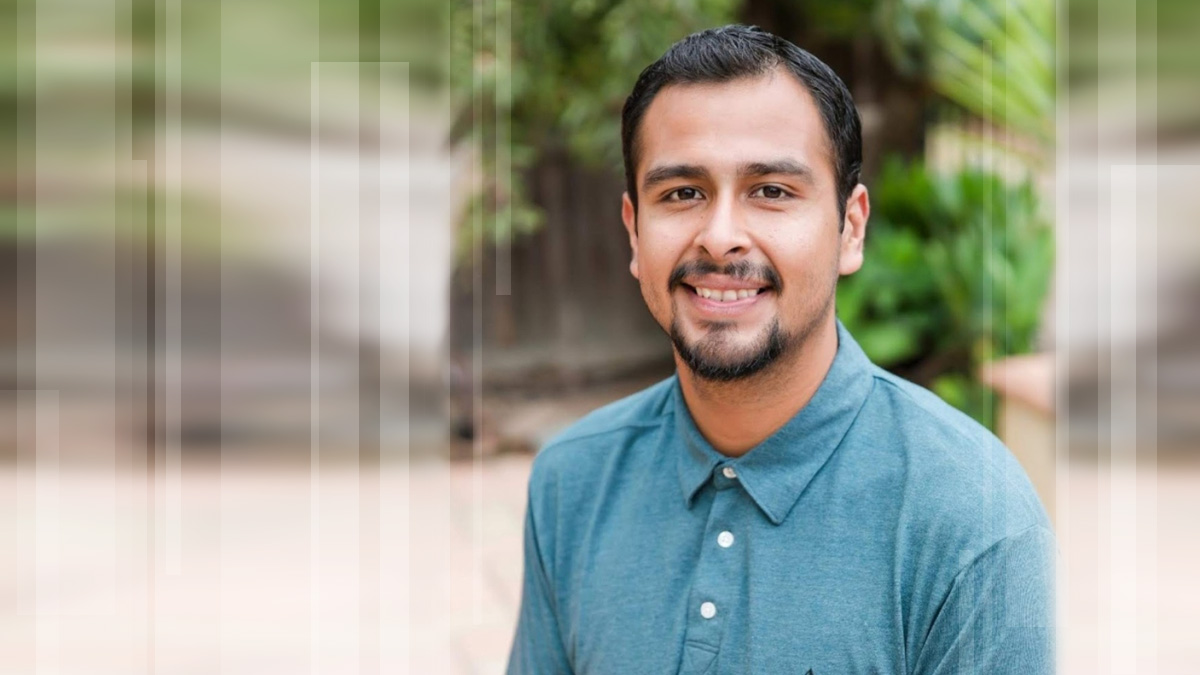 Jose Olvera grew up in San Marcos, California, in a low-income community beset by educational and health inequity. Now a graduate student in San Diego State University's school counseling program, that background serves as his inspiration.
In his research, Olvera studies educational resource disparities that place low income communities and communities of color at a disadvantage. His goal is to identify not only patterns, but also solutions that might eventually guide public policy.
"My philosophy is that every student in the K-12 system should have access to a good quality education, regardless of their demographics, what community they live in, how much their parents make or what zip code they live in," Olvera said.
A new scholarship has inspired him to further his research by pursuing a Ph.D. — and perhaps a career in academia. Olvera was one of seven SDSU students named Sally Casanova Scholars for the 2021-22 academic year.
An added boost
The Sally Casanova Scholarship— named for the California State University administrator who launched the program in 1989 — is an initiative of the CSU's Pre-Doctoral Program to inspire and empower juniors, seniors and master's students from economically and educationally disadvantaged groups to pursue a Ph.D. In all, 76 CSU students received the honor in 2021-22.
"There is a focus on getting better representation in academia and this is a critical piece of the puzzle to help encourage and promote that," said Tracy Love, dean of graduate studies at SDSU. "It's an acknowledgement of the need to support diversity in all its forms in graduate programs, to nurture future doctoral students' success and to foster future doctoral mentors.
"To be chosen and get this award gives students an added boost."
Each Sally Casanova Scholar receives $3,000, allowing them to travel to visit Ph.D. programs, attend conferences, join professional organizations and further their own research. Scholars also have the opportunity to be mentored by a faculty member at their university.
Shooting his shot
Prior to becoming a Sally Casanova Scholar, Olvera thought this master's degree — his second — would be the end of his journey in higher education. He assumed a doctorate was out of his reach. Now he's warming to the idea of becoming an academic, and is using the award to visit programs at Harvard University and Johns Hopkins University, among others.
"Leaving California is something I wouldn't have even considered before getting the scholarship because it's just so expensive to visit," said Olvera, who was encouraged to branch out from his comfort zone by his mentor, Joey Nuñez Estrada, Jr., associate professor in school counseling.
"But with Sally Casanova I said why not — let's shoot my shot," Olvera added. "Academia is for everybody. This scholarship provides a stepping stone to the Ph.D. level for students who come from a low-income background like me."
Become a Sally Casanova Scholar
Applications are open for the 2022-23 Sally Casanova Pre-Doctoral Program, with a deadline of Feb. 11. Graduate Studies will be hosting three Zoom workshops for interested students in December and January. Learn more about the program and workshops.