Planned Giving Options
Donors who arrange to benefit the College of Education through planned gifts enable us to provide transformative educational opportunities.
No matter the size of the gift — through your will, trust, real estate, retirement assets, or insurance — you can help to support educational experiences that prepare students to engage in the community through creativity, involvement, leadership, and innovation.
If you have already included SDSU in your estate plan, please fill out our Legacy Gift Form.
All gifts to San Diego State University are accepted and administered by The Campanile Foundation (TCF), an official 501 [c] [3] auxiliary organization of San Diego State University.
The Tax I.D. number is 33-0868418.
Income Gifts
Learn about gifts that provide tax benefits and even provide life income with Charitable Gift Annuities and Charitable Remainder Trusts.
Charitable Gift Annuities: There's a way for you to support the College of Education and feel confident that you have dependable income in your retirement years. A charitable gift annuity involves a simple contract between you and SDSU where you agree to make a gift to SDSU and we, in return, agree to pay you (and someone else, if you choose) a fixed amount each year for the rest of your life.
Charitable Remainder Trusts: If you have built a sizable estate and are looking for ways to receive reliable payments, consider a charitable remainder trust. This provides you or other named individuals income each year for life or a period not exceeding 20 years from assets you give to the trust you create.
Wills and Living Trusts
You want to leave money to San Diego State University in your will or living trust. You also want the flexibility to change your will or living trust in the event that life circumstances change. You can do both.
In as little as one sentence, you can complete your gift. This type of donation helps ensure that we continue our mission for years to come. Learn more about wills and trusts.
Contact Us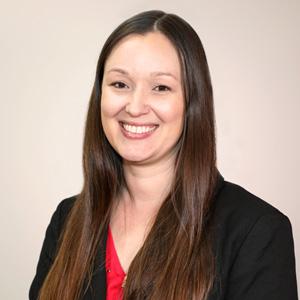 Megan Beardsley
Director of Development
College of Education
San Diego State University
5500 Campanile Drive
San Diego, CA 92182-8045
The Impact of Giving to COE
Generous donors to the College are featured in the annual philanthropy report.