SDSU Part of New Training Program to Improve Access to Autism Services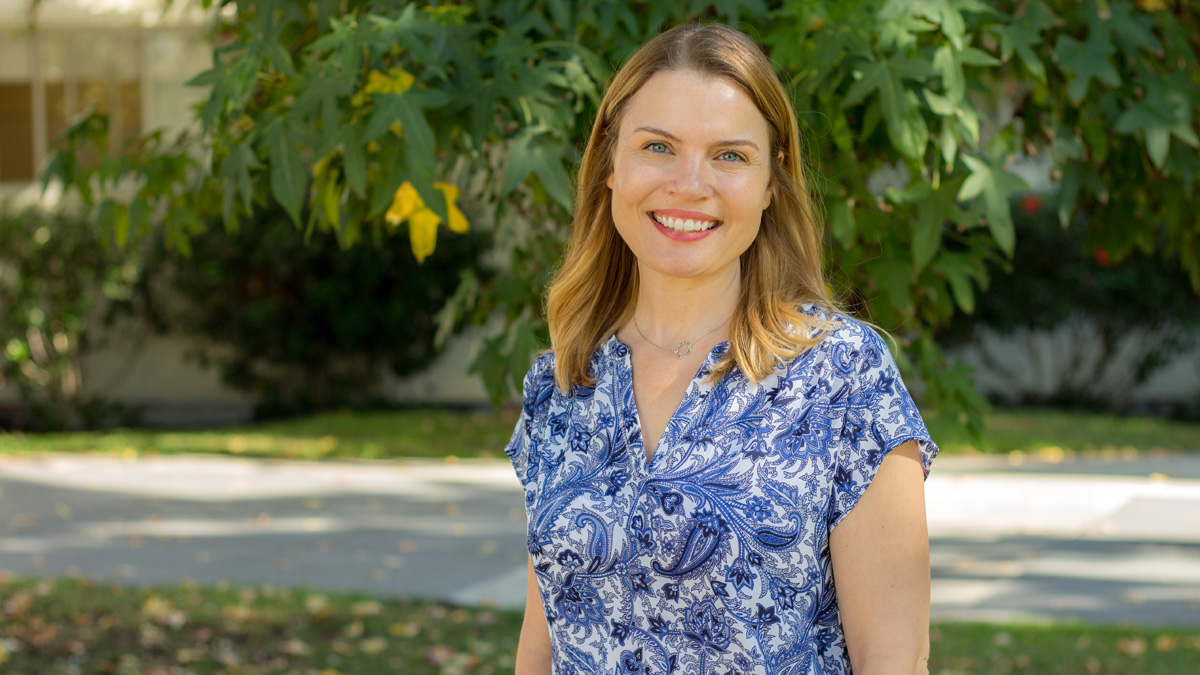 The San Diego State University College of Education is taking part in a new multidisciplinary, multi-institutional training program aimed at improving services for individuals with autism and related developmental disabilities in San Diego and Imperial Counties.

San Diego LEND launched on July 1 thanks to a 5-year, $2.2 million grant awarded to UC San Diego from the Health Resources and Services Administration (HRSA) Maternal and Child Health Bureau. The program is administered through the UC San Diego Altman Clinical Translational Research Institute Dissemination and Implementation Science Center and the Child and Adolescent Services Research Center (CASRC) in collaboration with SDSU and Rady Children's Hospital-San Diego.
Dr. Jessica Suhrheinrich, associate professor in SDSU's Department of Special Education, will serve as co-director on the project alongside Dr. Lauren Brookman-Frazee, professor of psychiatry at UC San Diego and associate director of CASRC.
"I'm excited about the opportunity to collaborate with people across campuses and departments and really draw from interdisciplinary expertise," Suhrheinrich said. "By bringing together varied perspectives and true expertise in different areas of the service sector, we have a really unique opportunity to grow and train (practitioners) and to support ongoing resources within the community."

Following a model for Leadership Education in Neurodevelopmental and Related Disabilities (LEND) programs nationwide, San Diego LEND will recruit annual cohorts made up of future practitioners and researchers, practicing professionals, family members of people with disabilities, as well as autistic and other neurodiverse self-advocates. The program will advance their knowledge of interdisciplinary, evidence-based service supports, as well as ways to strategically address issues of access to care for traditionally underserved communities.

Each year under the grant, nine long-term trainees will complete 300 hours of clinical and community rotations, interactive seminars and an applied community action project. Clinical settings may include Rady Children's Hospital or other clinics specializing in developmental disabilities. Community placements will take place at organizations that provide services to individuals with autism and related disabilities and their families, such as community counseling or family support programs.


"Ultimately, because of the advanced knowledge and support that the trainees will receive, I expect this will make a long-term impact on the quality of services throughout San Diego and Imperial Counties," Suhrheinrich said.

To amplify impact, San Diego LEND will enable an additional 25 trainees per year to take part in a less-intensive program covering much of the same ground. Faculty will also provide technical support to community program partners.


Core LEND faculty will be drawn from UCSD, SDSU, Rady and the community. Multiple COE faculty will serve as faculty coordinators and/or trainee discipline leads, including Dr. Paul Luelmo (assistant professor, special education), Dr. Kelsey Dickson (assistant professor, child and family development), Dr. Rachel Haine-Schlagel (associate professor, child and family development) and Dr. Mary Baker-Ericzén (research professor, Interwork Institute).


How to get involved
San Diego LEND
is currently seeking applicants for its first cohort of trainees. Those eligible include graduate students, post-doctoral fellows, medical residents or current professionals in fields such as language pathology, education and school psychology. Stipends are available for long-term trainees.
Apply by Aug. 6
.