Online Education Master's Program Draws #8 National Ranking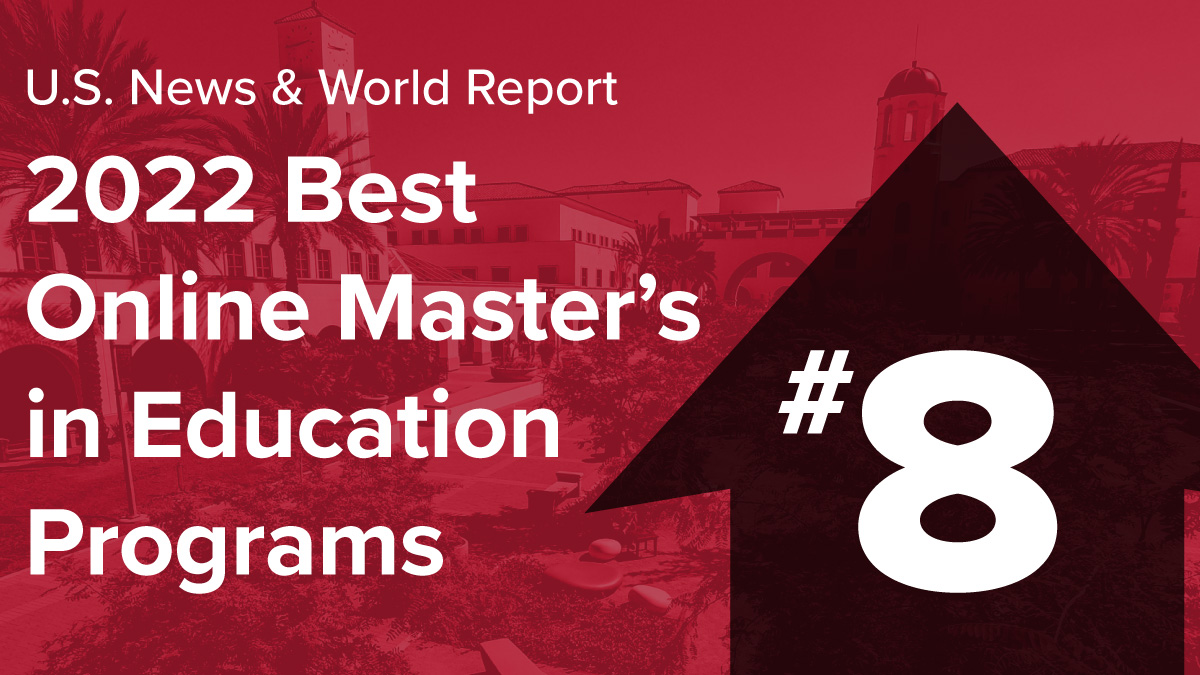 San Diego State University's online master of arts in teaching (MAT) is again among the top 10 online education programs in the nation, according to a new ranking by U.S. News & World Report.
The No. 8 ranking in the 2022 Best Online Programs, released Jan. 25, is up seven spots from the previous year's list and marks the second top-10 ranking in three years for the College of Education program.
"This ranking highlights the great work of Valerie Pang, Andrea Saltzman Martin and Luke Duesbery in making our innovative online MAT program what it is today," said Y. Barry Chung, dean of the College of Education. "They have developed a truly dynamic master's program for teachers that is both flexible and robust. SDSU continues to reap the benefits of their vision and leadership."
The program expanded in 2020 with a course on K-12 virtual teaching, tools that proved immediately valuable in the shift to stay-at-home schooling prompted by COVID-19.
"We focus on four key areas and weave these across all courses," said Duesbery. "Inquiry-oriented teaching and learning, innovative technologies in teaching, social justice, and equity in education."
"Part of why we are successful is because we treat each cohort from a 'Teaching Team Perspective,'" he added. "Ten faculty and staff members working together to make sure every student not only gets what they need but in a timely fashion."