Alumnus Named San Diego Unified's Top Middle School Teacher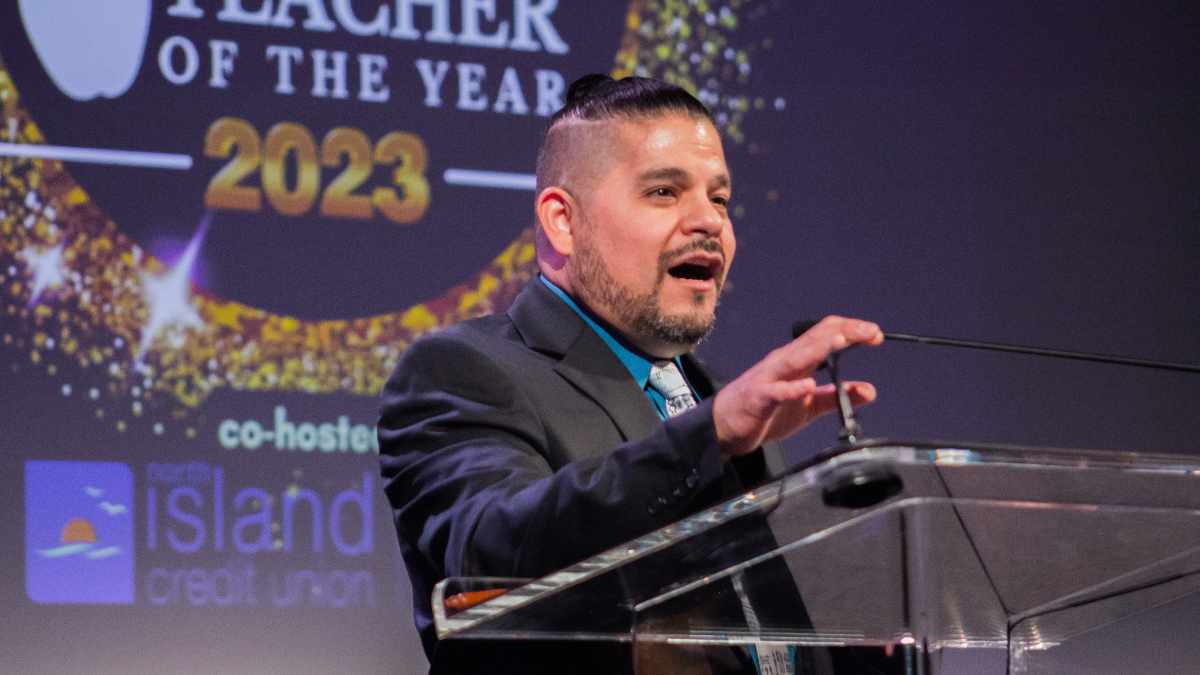 San Diego State University alumnus and former SDSU Noyce Master Teaching Fellow Lee Yepiz has been named one of three Teachers of the Year by San Diego Unified School District. Yepiz, science teacher and department chair at De Portola Middle School in the Tierrasanta community, was honored with the district's top middle school teaching honor at a ceremony on May 9.
Nearly a decade after graduating from SDSU with a psychology degree in 2001, the Brawley native made the decision to become an educator. From 2016-2018, he returned to SDSU for professional development as part of Noyce Project LEARN, a National Science Foundation-funded fellowship for 30 specially-selected mathematics and science teachers focused on classroom practices and leadership skills.
"As an SDSU Noyce Fellow, I learned the value of establishing relationships between learning groups and contacts," Yepiz said. "These relationships have helped me throughout the years, by providing insights into specific teaching strategies, methods of effective classroom discipline, assessing student achievement and cross-curriculum collaboration with other teachers.
"I definitely enjoyed my time at SDSU (as a student and fellow), and am confident that my alma mater is doing great work in preparing the next generation of teachers and professionals."
Fellow SDSU alumni Jillian Salazar (Tierrasanta Elementary School) and Julie Rick (Marshall Middle School) were named runners up.