Grant-Funded Early Childhood Special Education Initiative Offers Scholarships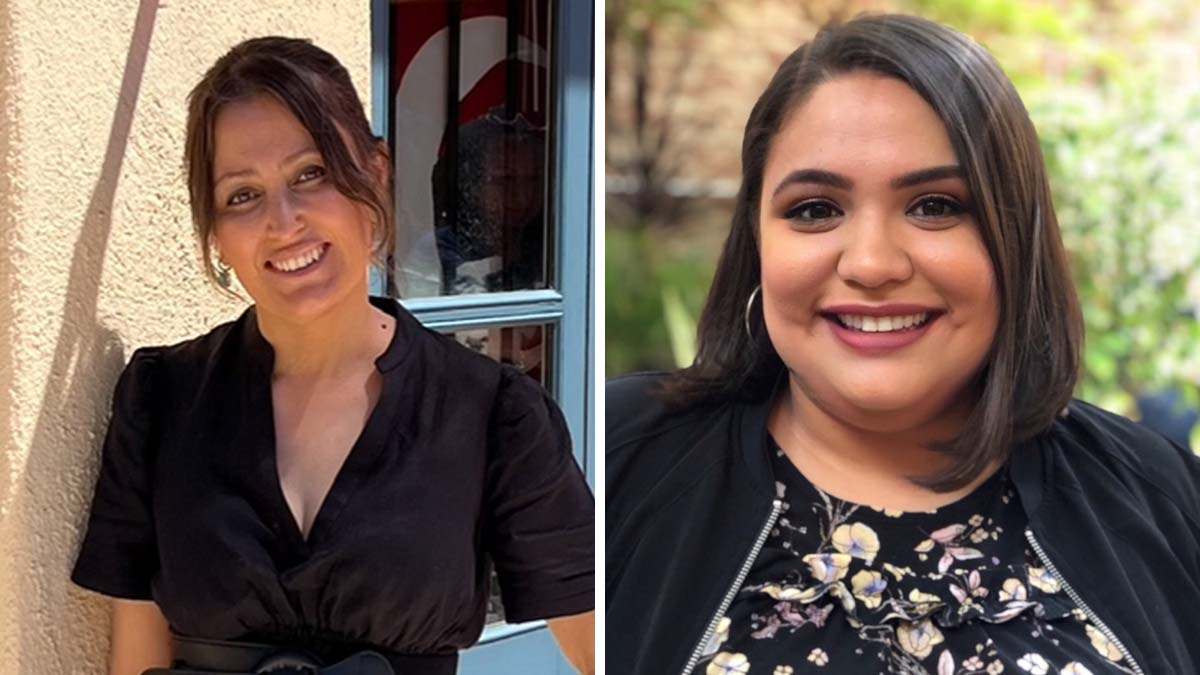 A new federally-funded project to prepare early childhood special educators to work with children and families in linguistically- and culturally-diverse communities is taking off at San Diego State University.

And students take note: Generous financial support is available.

Made possible by a five year $1.25 million grant from the U.S. Department of Education Office of Special Education Programs (OSEP), Project PERSPECTIVES will immerse students in culturally-responsive and community-focused teaching strategies. The OSEP grant, which supports minority-serving institutions, was one of only eight awarded to early childhood programs nationwide.

Project PERSPECTIVES will provide scholarships to cover full in-state tuition and fees plus a stipend to cover additional expenses for 28 students.

The idea is to make a career in early childhood special education more accessible for individuals from diverse communities.

"San Diego is very diverse and that diversity is increasing, but the educational workforce doesn't always match that," said Yasemin Turan, associate professor in special education, who serves as co-principal investigator on the grant with assistant professor Melina Melgarejo, who holds a joint appointment with the Departments of Special Education and Dual Language and English Learner Education.

"To be able to address that need we are seeking individuals who can speak more than one language as well as individuals interested in working with multilingual children who have disabilities. The ability to demonstrate sensitivity, responsiveness, and effectively cater to the unique needs of diverse children and families is crucial for all teachers, both multilingual and monolingual. Our ultimate goal is to improve our in-service program to promote culturally and linguistically responsive competencies for teacher candidates."
Recruitment Underway
Students who complete Project PERSPECTIVES will receive an early childhood special education credential, which qualifies educators to teach children with a variety of developmental disabilities from birth through kindergarten.

The program is currently recruiting the first of four cohorts with the following students eligible to apply:
Undergraduates from any academic program interested in a fifth-year credential program.
Those in their junior year of SDSU's early childhood special education ITEP program — an accelerated pathway that allows students to earn a bachelor's degree in child development and an early childhood special education credential in just four years.
Support and Mentorship
"I don't view this solely as financial support," stated Turan. "This provides us with an opportunity to enhance our programs. Our goal is to establish a high-quality, supportive program for teacher candidates. Thus, once they become a part of our community, their success is ensured."
Over the past decade, Turan has collaborated with SDSU colleagues on two other OSEP-funded projects to prepare early childhood special educators to serve diverse and multilingual learners. She notes that Yvonne Salgado, an alum of one of those past projects, will serve as a mentor for Project PERSPECTIVES students.
The work is dear to Turan, who is herself an immigrant from Türkiye.
"It's fulfilling to see our graduates making a significant impact for underserved communities, families and their children," she said. "And of course, I'm an immigrant. I'm bilingual. I also grew up in a very small village that is underserved. So that's really related to who I am as well. So that's why it's very exciting to me."
Learn more about how to apply for Project PERSPECTIVES.