ITEP: Integrated Teacher Education Programs
4-year Undergraduate Major Plus Credential
The Integrated Teacher Education Programs (ITEP) pathway typically takes 4 years and combines a bachelor's and credential program so that you can complete your general education, major and credential coursework, and student teaching within the 4 years it takes to earn a bachelor's degree.
Major Offering ITEP Pathway
The Child Development Major offers an ITEP pathway toward the Special Education Credential with an Early Childhood Specialization.
ITEP is not available to those who have already obtained a bachelor's degree.
Who is the ITEP pathway for?
Those who do not currently hold a bachelor's degree
Those interested in teaching Early Childhood Special Education
Usually high school students or local San Diego community college students (see ITEP Community College Partners)
Those who know they want to be a teacher at the beginning of their higher education career
Those who want to be in a major designed for future teachers
Hear Directly from Our Graduates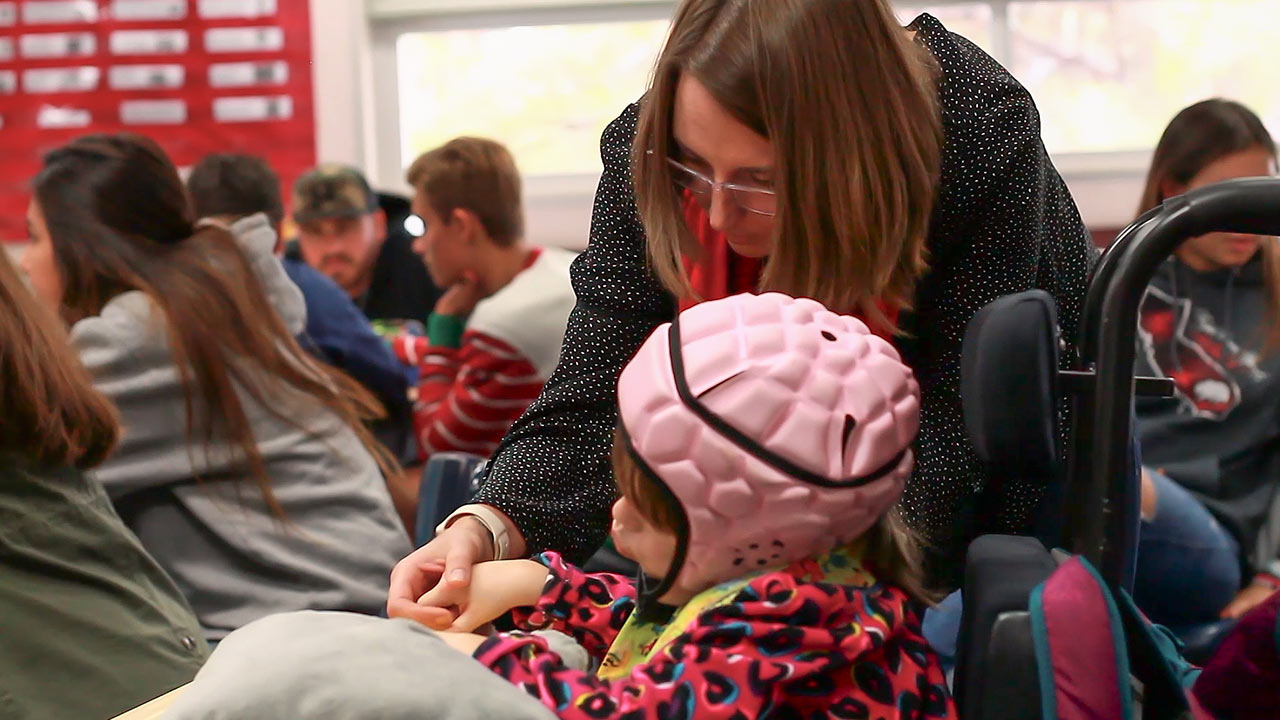 Next Steps: Major-specific Info & Advising
This major combines the undergraduate degree and teaching credential into a four year integrated teacher education program. The program is designed to qualify the student for a Child Development B.S. degree and a preliminary teaching credential in early childhood special education. The Early Childhood credential authorizes the holder to work with infant, toddler, preschool-age, transitional kindergarten and kindergarten aged children with disabilities.
Website: Child Development Major
Advisors: Undergraduate Advisors, COE Office for Student Success
Email: [email protected]
General Questions
For general questions about teaching pathways, contact [email protected].
NOTICE TO STUDENTS

Professional Licensure and Certification

California State University programs for professions that require licensure or certification are intended to prepare the student to meet California licensure and certification requirements. Admission into programs for professions that require licensure and certification does not guarantee that students will obtain a license or certificate. Licensure and certification requirements are set by agencies that are not controlled by or affiliated with the California State University and licensure and certification requirements can change at any time.

The California State University has not determined whether its programs meet other states' educational or professional requirements for licensure and certification. Students enrolled in a California State University program who are planning to pursue licensure or certification in other states are responsible for determining whether they will meet their state's requirements for licensure or certification. This disclosure is made pursuant to 34 CFR §668.43(a)(5)(v)(C). I

Information concerning licensure and credentialing requirements are available from the Office for Student Success ([email protected]).

Certification Exam Pass Rates

View information about SDSU's teacher certification exam pass rates for the California, Basic Educational Skills Test (CBEST), California Subject Examinations for Teachers (CSET), Reading Instruction Competence Assessment (RICA), and the Teaching Performance Assessment (TPA).