Navarro Martell Garners National Latina Woman of the Year Award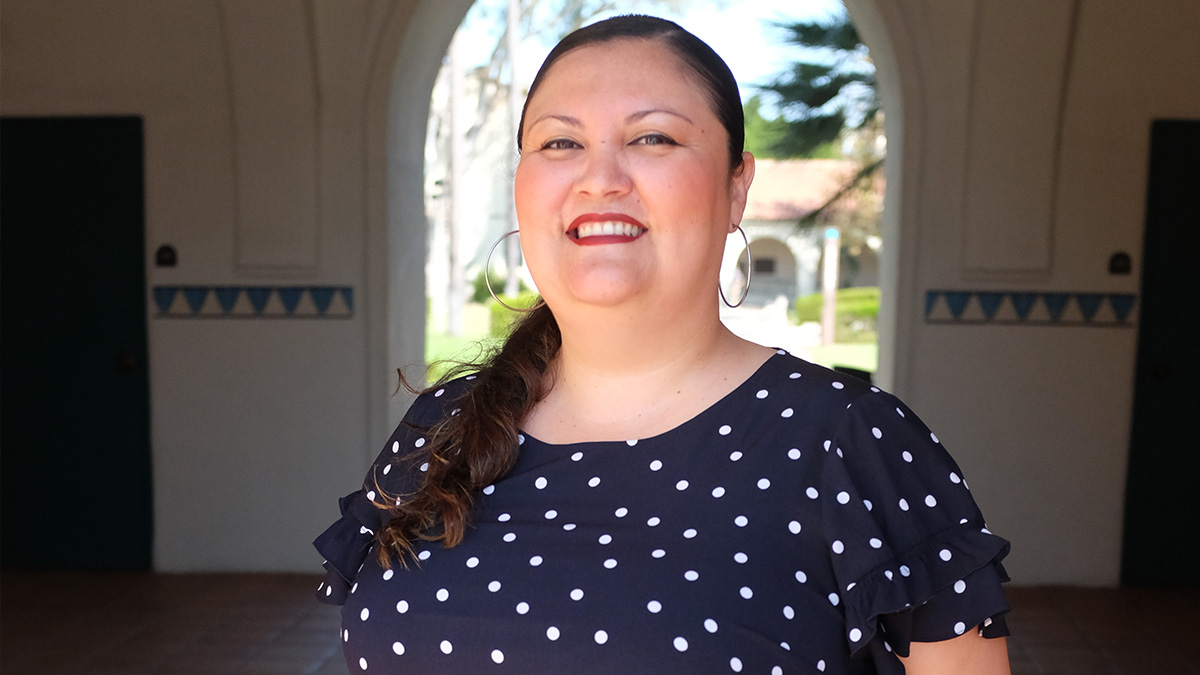 Melissa A. Navarro Martell was already excited to attend the 42nd Annual National Latina Women's Conference later this month when she received the good news.
The assistant professor in San Diego State University's Department of Dual Language and English Learner Education (DLE) had initially agreed to take part in a panel discussion and lead a workshop on women in STEAM for a group of high school and community college students. Recently Navarro Martell learned that on May 19 she will also receive the 2023 National Latina Woman of the Year Award from the Mexican American Opportunity Foundation — one of California's largest social service nonprofits.
"I didn't see it coming," she admits. "I have friends that have received awards with such big titles and I always think, 'Oh maybe one day that will be me — maybe in like 10 years.'"
For the Tijuana native who immigrated to the U.S. as a sixth grader, being honored by an organization established 60 years ago to support the Mexican American community is particularly gratifying.
"My identity as Mexicana, as Tijuanense, as an immigrant is a huge part of who I am today," Navarro Martell said. "I feel like it's a recognition of my family's struggle. It's recognizing my grandparents, my ancestors, as well as my mentors who helped me get me where I am today."
"I'm still very speechless."
Navarro Martell, a graduate of SDSU's Joint Ph.D. Program in Education with Claremont Graduate University, is an expert on the preparation of critically conscious multilingual educators and decolonizing STEM education.
Learn more about her research and scholarship on Episode 1 of the COE Connections Podcast.
Navarro Martell has written extensively about her own experience as an immigrant and as someone carrying the label of English Language Learner. She poignantly describes what she calls the "walk of shame," where English Learners are pulled out of general education classes to receive instruction elsewhere.

"In my case, we went to the kindergarten area where we'd sit on these tiny chairs and tiny tables with the teacher who was going over first grade and kindergarten curricula with sixth graders," she recalls. "That was not the best way to access our genius. I got here in 1994 and this kind of thing is still happening."
During her workshop at the conference in Montebello, California, Navarro Martell plans to talk about her own experiences while doing her best to access the genius of her student audience. She plans to offer data on women and STEM, share resources and lead an activity on molecular cohesion, all in the span of an hour. The big idea is to get the young people in attendance to start to view themselves as potential scientists.
At some point in the proceedings, Navarro Martell will walk up to receive her award, with her mother and aunt/godmother cheering her on. It promises to be the furthest thing possible from a "walk of shame."
"A walk of hope," she says, smiling.