Liberal Studies International Experiences
2021 COE Study Abroad Opportunities Have Been Suspended
Please visit the Aztecs Abroad database for other opportunities available this year. 2022 options led by College of Education faculty will be published in fall 2021.
SDSU and the Liberal Studies Program recognize that student participation in approved international experiences is a transformational educational experience. Toward that goal, the Liberal Studies major includes an International Experience requirement and has designed trips especially for you.
Why Travel Abroad?
International Experience Options for Liberal Studies Students
The Liberal Studies International Experience Requirement provides flexibility and variety, so you can make the most of your time abroad and fit the experience into your personal and academic schedule.
Consider how long you want to spend abroad. There are good reasons to study abroad for a longer stay, as well as for a short-term visit.
Long-term programs
In a long-term program, you have more time for exploration, cultural immersion, making friends . . . and it's often no more expensive than staying at SDSU.
Year-long study abroad
Semester abroad
Short-term programs
In a short-term program, you can gain an initial exposure to a new culture and focus on a more specific topic or theme.
Summer programs (2-8 weeks)
Spring break programs (9-10 days)
Talk to an Advisor
As a Liberal Studies major, you have a variety of travel options to choose from, based on length of time you will spend abroad. Talk to an advisor to pick the option that is right for you. Email [email protected].
Frequently Asked Questions
The LS program requires all students to complete an International Experience. There are no exceptions to this requirement. That stated, we do make accommodations for students who have verifiable and documented proof that traveling abroad will cause harm; examples are DACA and medical conditions.
In such cases, the risks of traveling abroad are greater than the benefits. Some students will complete alternative experiences in local communities. If you feel that you may meet eligibility conditions for the alternative experience, contact an advisor at [email protected]. (Examples that do not meet the eligibility conditions are childcare, financial duress, fear of traveling, etc.)
Past Trips
Belize
Interacted with local principals, teachers, and students
Volunteered in elementary schools
Stayed with local families (2-3 students per home)
Saw spectacular ancient Mayan ruins
Visited the Green Iguana Conservation Project
Toured the Belize Zoo
Went cave tubing through a Mayan cave
Strolled the Belize Botanical Gardens
Learned about the Belize Barrier Reef and snorkel Caye Caulker
Costa Rica
Interacted with local principals, teachers, and students
Volunteered in elementary schools
Stay with local families (2-3 students per home)
Experienced the rainforest
Visit a butterfly farm
Volunteered with rescued animals at the Asis Wildlife Center
Hiked lava beds in Volcano National Park
Visited a local coffee grower and creamery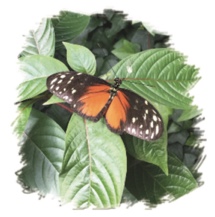 Ecuador
Interacted with local principals. teachers, and students
Volunteered in elementary schools
Stayed with local families (2-3 students per home)
Spent a day in historic Quito, a UNESCO world heritage site
Visit butterfly and orchid gardens
Learned about making chocolate from the ground up
Explored a cloud forest and hike Imbabura Volcano
Shopped in Otavalo, the largest handicrafts market in South America
Visited Peguche waterfall and Cubilche Lake