Information for Current Students
Find information for undergraduate, graduate, and doctoral students in SDSU's College of Education.
Find Information For:
Explore our academic programs:
Student Resources
Please note: The Office for Student Success (OSS) and the College of Education cannot assist with undergraduate admission decision appeals. Requests of this nature must be directed to the SDSU Prospective Students Center/ Admissions.
In the right place? If you're not yet a student at SDSU, see information for Prospective Students.
Student Leadership Spotlight: Andrés Nandho
February 1, 2017 He wants to become a high school math teacher. That's why Andrés Nandho feels he is studying at the perfect institution: San Diego State University. . . .
"I decided to attend SDSU because of its warm and friendly atmosphere," said Nandho, an astronomy major at SDSU. "The experience has been amazing." [read more]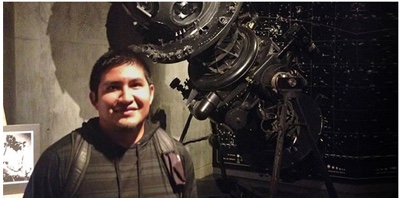 SDSU Campus Resources
COE resources
Assistant Dean of Student Affairs
To contact Dr. Patricia Lozada-Santone, Assistant Dean of Student Affairs, visit EBA-346 (map)
Phone: 619-594-1426
Email: [email protected]