Giving to COE
Explore ways to support the College of Education's departments, programs, and students, and learn about the donors who help make our accomplishments possible. Any and all gifts are important!
So Many Ways to Help
We strive for excellence in all we do, and our graduates are the proof.
You can help the SDSU College of Education (COE) make an even more powerful difference in the lives of our students, our community, and the individuals our students will serve.
Make a secure, online donation, or write a check (details below):
Give a one-time amount to your favorite COE department or program
Set up a re-occurring donation with your credit card or bank
Establish a pledge where you make scheduled gift payments over time
Make a tribute pledge in honor of someone special
Your generous gift will go far! SDSU has been named a "top value university" by Forbes. The university ranks No. 45 in Forbes' 2018 ranking of the 300 best value colleges and universities in the United States. [more] Every dollar you donate to the College of Education is a dollar well spent!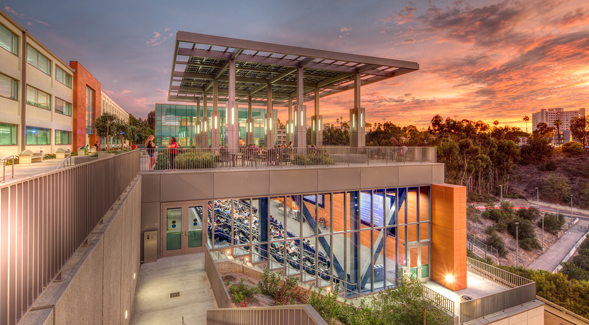 Give Your Way
Make a secure, online donation — or send a check!
Learn how to make an online donation/ where to send your check. You can specify whether it's a one-time or recurring gift, and you can make this a tribute gift in honor or memory of an important someone. Thank you!
Corporate matching gifts
Check to see if your company has a matching gift policy – many of them do! Use our search engine under "Your Company Might Match Your Gift" to see if your company is listed as a matching gift partner.
Planned giving, wills, bequests
Learn how you can contribute to the College of Education through planned giving options, including wills, bequests, living trusts, charitable gift annuities, and charitable remainder trusts. Learn more.
Advocate for us
Share the COE news! Spread the word about COE Excellence. Talk about the College of Education with your friends and family. Introduce us to other people who may be interested in learning more about the college and supporting our efforts!
Giving Priorities
Support a scholarship
Learn how you can support scholarships that will help current and future students in the College of Education.
Support a College of Education department or project
Learn how you can contribute to your favorite College of Education department or sponsored project.
Support the Improving Futures Fund
Learn how you can contribute to he Improving Futures Fund, supporting initiatives created by SDSU College of Education faculty and staff to improve services to our students, alumni, and community.
All gifts to San Diego State University are accepted and administered by The Campanile Foundation (TCF), an official 501 [c] [3] auxiliary organization of San Diego State University.
The Tax I.D. number is 33-0868418.
A Proud History of Support For and From the San Diego Community
Since its founding as a teacher's college, San Diego State University has proven to be an invaluable partner in the growth of San Diego — our city, county, and region.
The Campanile Foundation, formed in August 1999, plays an important role in SDSU's long-term strategy and institutional commitment to increase private funding.
The Foundation takes its name from the landmark tower or campanile on the northwest corner of the original campus quad, completed in 1931. Though reminiscent of a Mediterranean church tower, it did not hold bells originally, but was used to camouflage a 5-thousand-gallon water tank. In 1946, Senator and Mrs. Ed Fletcher donated chimes to commemorate the 50th anniversary of the university and memorialize all SDSU students lost in war. The tower became known as Hardy Tower in 1946, when the board of Directors renamed it to honor SDSU's second president, Edward L. Hardy.
More recent gifts from Bernard and Doris Lipinsky and the SDSU Retirement Association complete the expansion of the Hardy Memorial Tower bell symphonic carillon, whose daily ringing reverberates across campus as a reminder of SDSU's proud history.
Contact Us
To learn more about giving opportunities, please contact: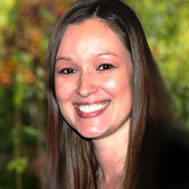 Megan Beardsley
Director of Development
College of Education and Division of Academic Engagement & Student Achievement
Atkinson Hall
San Diego State University
5500 Campanile Drive
San Diego, CA 92182-8045
619-594-6409
Newsletter
Stay in touch with what's happening here on campus in the College of Education. Sign up for our e-newsletter!
Consider giving to the College of Education to help support programs that make a difference in San Diego communities.