Giving to COE
Explore ways to support the College of Education's departments, programs, and students, and learn about the donors who help make our accomplishments possible. Any and all gifts are important!
We strive for excellence in all we do, and our graduates are the proof.
You can help the SDSU College of Education (COE) make an even more powerful difference in the lives of our students, our faculty, our community, and the individuals our students will serve.
Contact Us
To learn more about the giving opportunities below, please contact:
So Many Ways to Help...Give Your Way
Scholarships
Too many talented individuals shy away from careers in education because of the extra schooling required to attain teaching, counseling or leadership credentials. Scholarships can help ensure that we attract bright, talented young people to careers in education.
Faculty Mentoring Grants
This program supports faculty mentees participating in professional development activities that will advance their research.
Travel Experiences
Help us send more students to visit outstanding schools, participate in highly engaging conferences or experience cultures beyond our borders.
Give Directly to the College of Education
Make a secure, online donation to the College. Give a one-time amount, set up a re-occurring donation, or make this a tribute gift in honor or memory of an important someone.
Give to a Department-sponsored Project
Contribute to your favorite department or department-sponsored project. These are each department's most important initiatives.
Planned Giving
Contribute through planned giving including wills, bequests, living trusts, charitable gift annuities, and charitable remainder trusts.
Corporate Matching Gifts
Check to see if your company has a matching gift policy – many of them do! Use our search engine under "Your Company Might Match Your Gift" (toward the bottom of the Make a Gift form) to see if your company is listed as a matching gift partner.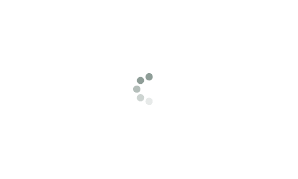 Advocate for Us
Share the COE news! Talk about the College of Education with your friends and family. Introduce us to other people who may be interested in learning more about the college and supporting our efforts!
Follow Us on Social Media
Subscribe to Our Newsletter
Stay in touch with what's happening here on campus in the College of Education.
All gifts to San Diego State University are accepted and administered by The Campanile Foundation (TCF), an official 501 [c] [3] auxiliary organization of San Diego State University. The Tax I.D. number is 33-0868418.