SDSU Expands Support, Study of Family Child Care Providers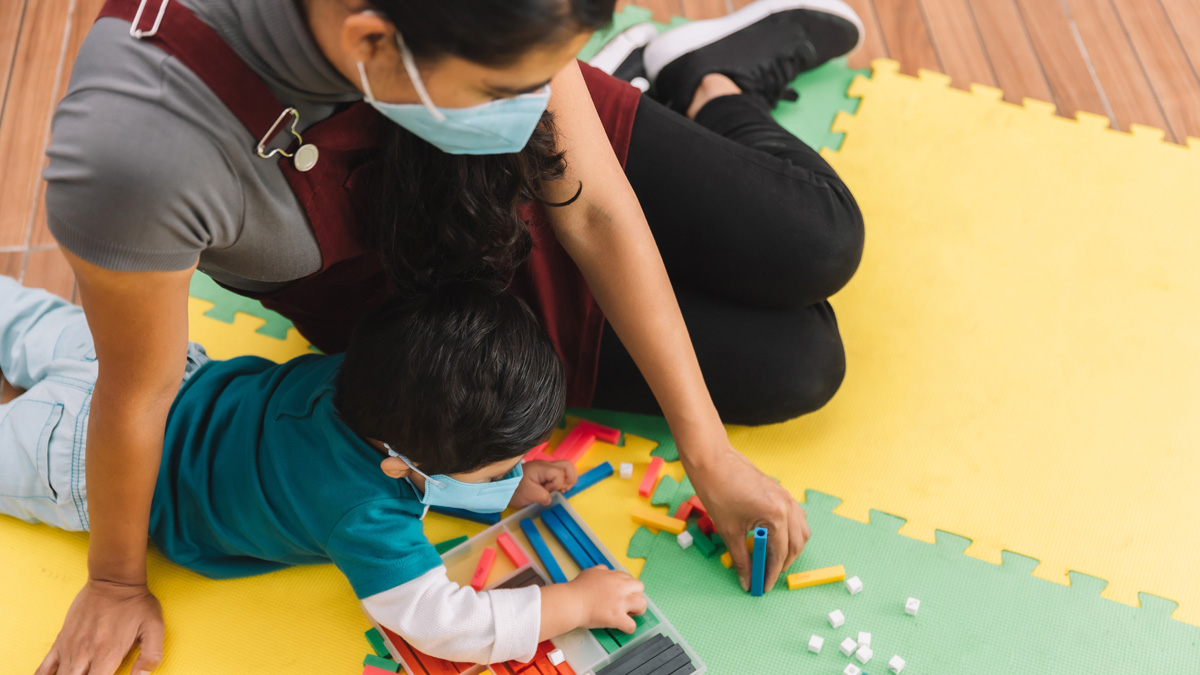 In refugee and immigrant communities across San Diego County, family child care providers are an indispensable part of daily life. These licensed small businesses — typically based in private homes and run by women — often provide culturally and linguistically responsive child care services to hardworking parents, many of whom have been essential workers during the COVID-19 pandemic.
Thanks to a new $245,000 grant from the Blue Shield Foundation, San Diego State University's Center for Excellence in Early Development (CEED) is expanding its role in empowering these important community fixtures while informing statewide policy on the child care sector.
For the past three years, SDSU and nonprofit partners Chicano Federation, Horn of Africa and the International Rescue Committee (IRC) — with funding from Price Philanthropies and The San Diego Foundation — have run Steps to Family Child Care Success (STEPS), a program that studies and supports providers in the Somali refugee community in City Heights and the Latinx immigrant communities in City Heights and Barrio Logan. Now, supported by the Blue Shield Foundation, STEPS is expanding its work to providers into Afghan and Iraqi communities in El Cajon.
"I believe San Diego State can be a leader in early childhood education and also a voice for family child care providers, many of whom are women of color," said Sarah Garrity, interim senior associate dean in the College of Education and principal investigator on the project.
"We started this project by conducting focus groups to really listen to immigrant and refugee family child care providers about what they do well and what their needs are. Since then, we've expanded and learned more about how SDSU and our community partners can work together towards a common goal."
Essential service
Depending on their licenses, family child care providers bring between eight and 14 children, ages 12 and under, into their homes each day for child care services. Many turn their living rooms into makeshift classrooms or create elaborate play areas.
Norma Rubio — a STEPS navigator employed by the Chicano Federation — has a deep understanding of the role these providers play. In her professional capacity, she serves as a bridge between the program and Latinx providers in Barrio Logan and surrounding areas, connecting them to resources and training. She also utilizes a family child care provider for her own kids when she goes to work.
"Our providers are amazing," Rubio said. "They wake up with the sun, sometimes even before the rooster sings in the morning, and they work until late at night. I have providers who are open 24 hours, who have kids arriving at their child care at 4:30 in the morning, and then they have another child who will arrive at their home at 7 in the evening because their parents work the night shift.
"They are the support for people who work. They provide children with love and a home environment."
As a navigator, Rubio serves as a translator for providers who often speak Spanish as their first language, helping them to complete paperwork or apply for grants. Their most pressing needs, she said, are on the business side of the equation. STEPS offers providers classes on relevant topics, such as taxes, business administration, marketing and digital literacy.
"They are so eager to learn," Rubio said.
Expanding to East County
Supported by the new grant, Garrity is hopeful to make a similar impact on a new focus area: East County's large Middle Eastern refugee community. STEPS will work in partnership with IRC to hire a new navigator to implement the program.
Meanwhile, CEED will evaluate program effectiveness and identify best practices that can be used to inform statewide policy change.
"There are disparate funding streams and there's really not any kind of overarching framework," Garrity said. "That's especially true for family child care providers, who are kind of left out in the cold sometimes. We want to figure out what works through the STEPS program so that we can make suggestions to policymakers for how to really support this sector — not just in terms of early childhood education, but in terms of economic success.
"To me, it's all about supporting women to be economically self-sufficient and successful while providing a service that is really important."
Read more about SDSU's Center for Excellence in Early Development.