New Grant Highlights CCCE's Commitment to Racial Justice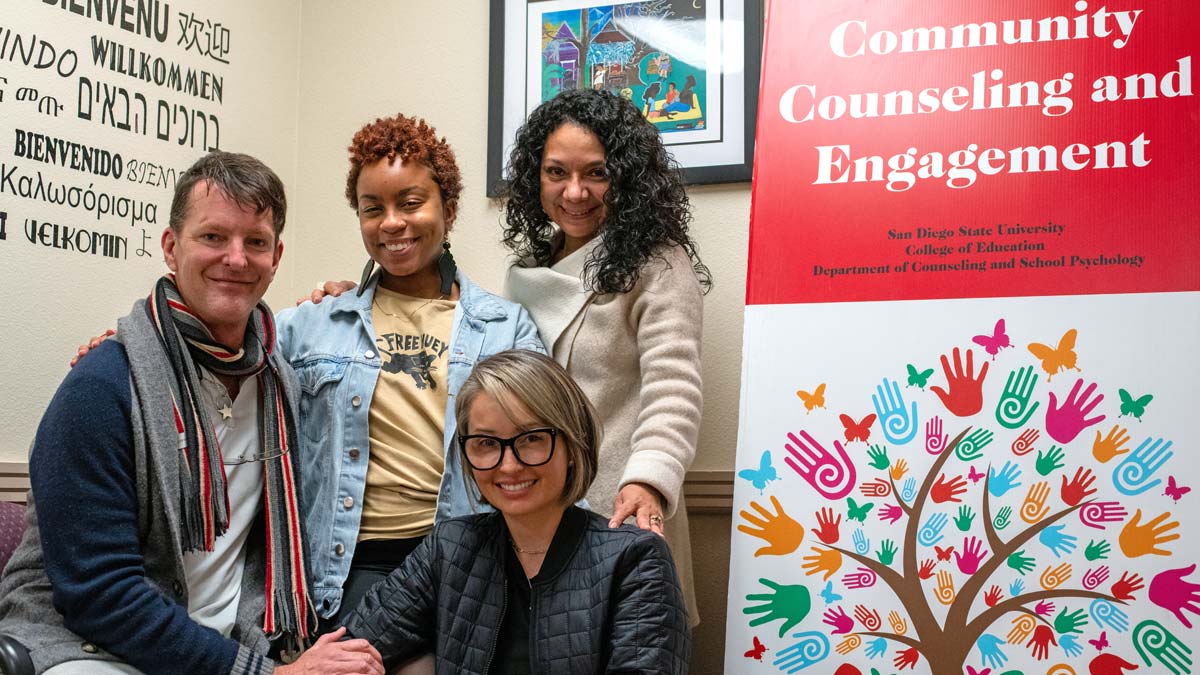 San Diego State University's Center for Community Counseling and Engagement (CCCE) was one of six recipients of the First United Methodist Church of San Diego's 2021 Racial Justice Grants.
CCCE, which provides affordable mental health services in the diverse, low-income community of City Heights, received a $15,000 award. This is the church's second annual Racial Justice Grants Cycle— an initiative to fund nonprofit organizations that serve communities of color and are working to dismantle systemic racism in San Diego.
"This grant just fits so nicely with the clinic — the work that we do and the values we hold," said CCCE executive director Leticia Gonzalez Pileski. "We were established on the premise that we want to serve minoritized, underserved communities at low cost or no cost, if possible. "There's a reason why CCCE was established in City Heights — it embodies the communities that we want to be present for and available to.'"
Operating out of the Dede Alpert Center for Community Engagement on a busy stretch of El Cajon Boulevard, CCCE serves as a training site for aspiring counselors and therapists from SDSU's Marriage and Family Therapy and Community Based Block master's programs. They are supervised and mentored by experienced clinicians, many of whom are graduates of the same programs.
Pileski estimates that about 60% of the people CCCE serves come from minoritized groups — particularly the Black, Latinx and Asian communities — and many are low-income, jobless or even homeless. She also proudly notes that her trainees come from backgrounds that closely reflect the population they serve in terms of race, ethnicity and income.
"I think this grant shows people are recognizing that we are more than a logo, more than a statement on a website," Pileski said. "We're doing the work that we say we're going to do and we really do care. We have students who are so innovative in finding ways to reach out to underserved communities."
With the grant, CCCE will explore expanding programming and/or reducing fees for its in-person workshops and therapy groups. Pileski also hopes to find ways to help the center's volunteer supervisors cover associated costs, such as course registration and license fees.