Special Education, DLE Team Up to Develop Dual Credential Program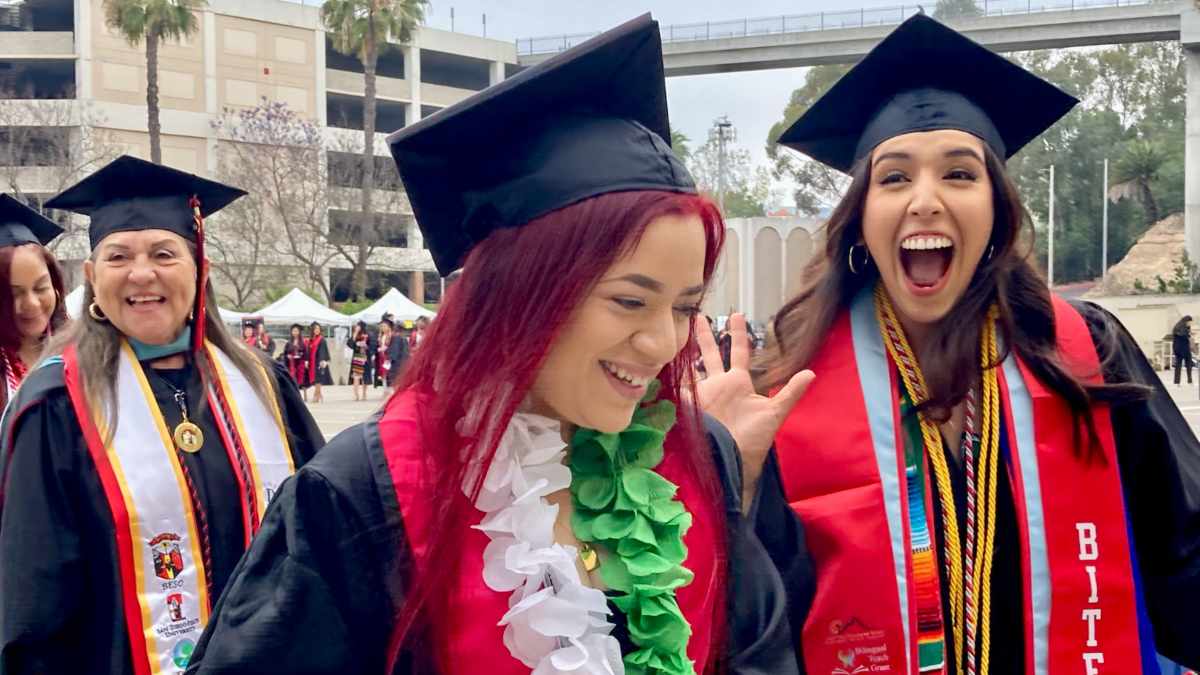 Following a tested, decades-old model, the San Diego State University College of Education has three departments that prepare future teachers for general education, special education and bilingual education settings.

"There are certainly benefits to that," says Laura Hall, professor and chair in SDSU's Department of Special Education. "However, when we prepare teachers in a specialty area, they may not be as prepared to work with students who intersect across these identities."

Case in point: bilingual education and special education. California has a shortage of qualified teachers in both areas — and an acute shortage of teachers qualified to work with multilingual learners who also qualify for special education instruction.

Supported by a recent two-year, $499,975 grant from the State of California Commission on Teacher Credentialing, faculty from SDSU's Department of Special Education and Department of Dual Language and English Learner Education are working together to develop an accelerated dual credential program to meet the need.

"This program will better prepare teachers in both of these competency areas," Hall said. "And the demographics in the state of California show how this is really needed."
Accelerated Pathway
Planned as an Accelerated Curriculum for Educators (ACE) program, students will complete a bachelor's degree and earn both credentials in just 4 1/2 years. Students will attain:
A bachelor's degree in 3 1/2 years.
A bilingual multiple-subject (elementary) credential in the spring semester of their fourth year.
A special education credential in one additional summer and fall.
The program, which will be coordinated by assistant professor Melina Melgarejo — who has a joint appointment between special education and DLE — is currently in the planning stages, with faculty working to fine-tune and change the curriculum to fit the needs of the dual program.

The goal is to begin recruiting for the program this year with the pathway being offered in Fall 2024.

"I'm excited this pathway will address the critical shortage in California of bilingual educators, including bilingual special educators by recruiting and preparing culturally and linguistically diverse candidates," Melgarejo said. "By participating in the dual credential program, candidates will be prepared to address the unique needs of bilingual students with disabilities in high-need districts."
A History of Collaboration
SDSU's special education and DLE departments have a longstanding history of collaboration. Sera Hernández, associate professor and chair of DLE, says it's a natural partnership.

"The very nature of our two departments is that we're at the center of activism," Hernández said. "I think there's a shared perspective around policy for historically minoritized students — students with exceptionalities and students with home languages other than English. We have always had to defend their right to an equitable education and equitable outcomes."

Past SDSU projects, such as the ALAS and ADELANTE programs, have prepared participants to teach multilingual learners with disabilities and a dual credential pathway is currently offered in the university catalog. The new, faster pathway will build on that foundation, streamlining the curriculum to reduce redundancy.

"Some of the best teachers out there right now have graduated from SDSU's dual credential programs," Hernandez added. "Those students are oftentimes sought out, not just for teaching positions but also for leadership positions in their schools."