Literacy Center Addresses Pandemic Learning Loss in Local Schools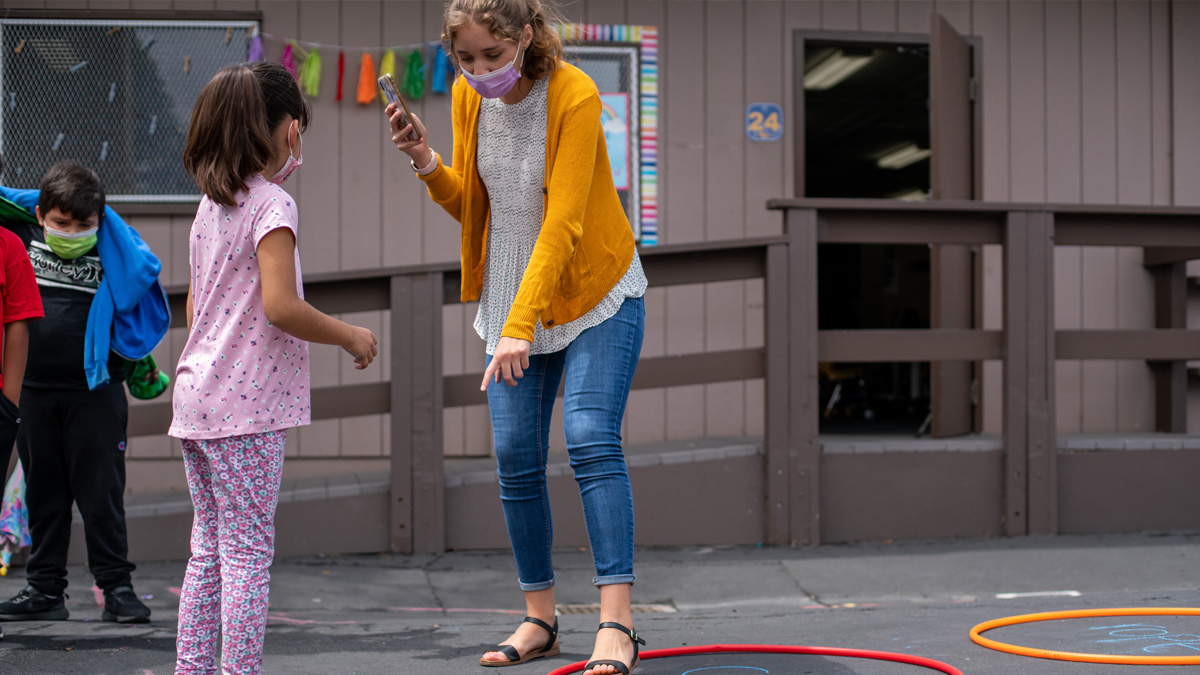 Even though in-person learning has returned to most schools, the ripples of the COVID-19 pandemic continue to be felt by students nationwide. The learning loss caused by the pandemic is real — and particularly acute in communities of color where educational racial disparities have deepened.
King-Chavez Neighborhood of Schools, located in the San Diego communities of Barrio Logan, Logan Heights and Sherman Heights, has witnessed the phenomenon firsthand. The network of five public charter schools serves approximately 1,400 students, more than 90% of whom are English learners and all of whom qualify for free or reduced lunch.


"We didn't come back to in-person learning until April because it just felt too risky, so the pandemic has been really challenging for our students," said Colleen Marble, instructional coach at King-Chavez. "We knew that, come summer, we needed to beef up our program with more intentional content."
King-Chavez is partnering with the Literacy Center to launch "Literacy on the Rise," a summer program that engages more than 200 students at all grade levels in dynamic and culturally relevant reading and writing activities. The programming began in late June with pre-kindergarten through 8th graders; two weeks of programming for high school students will begin in early August.
Consider it the perfect antidote to a year spent behind a screen.
"A lot of what we do at the Literacy Center is hands-on," said Katie Sciurba, assistant professor of literacy education and director of the SDSU Literacy Center. "They're touching letters and making words, they're doing art projects, they're writing on the board."
A team of 20 tutors leads the exercises. It is primarily made up of undergraduate and master's students from the School of Teacher Education, program alumni who are now literacy specialists and SDSU faculty members. Sciurba will also use the partnership as a platform to study the effectiveness of the identity-based approaches to literacy intervention utilized by the program.
"Everything we do is research-based," Sciurba said. "I'm excited because we'll be able to enter a national conversation on the potential of intervention that includes social justice and critical literacy elements."
Identity-based exercises for younger students include drawing self-portraits and using them as the baseline for their writing. For the high schoolers, lessons include reading pop culture texts, deconstructing the video and lyrics of popular artists, and reading and writing on social justice topics.
"I think if students don't see the connection to their lives, then they're not going to be invested in any kind of literacy intervention that we try to do," Sciurba said. "Particularly for students who are often silenced or excluded from educational spaces, we want to create opportunities for them to see connection and to feel like we celebrate their lives."
For more than 40 years, the Literacy Center has provided a training space for master's students aspiring to be literacy specialists and coaches in local schools. Operating out of San Diego's City Heights neighborhood, the center serves parents who otherwise might not be able to afford literacy intervention for their children. Bolstered by a partnership with
SDSU's Pathways Service Learning Tutoring program
, which provides additional tutoring, the Literacy Center typically works with about 100 children each semester.
It's that resume that drew Marble to the center — and the foundation on which Literacy on the Rise is built.
"I am very excited to have SDSU come in and support our students while providing a fresh lens and new ideas," Marble said. "Some of our King-Chavez teachers are working in the program as on-the-ground support, so it's a chance for them to see the way the SDSU teachers do things and think about how they can implement that into the school year."