Oscar Grajeda, Ed.S.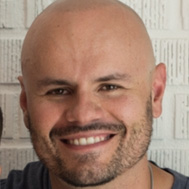 Adjunct Professor & Bilingual School Psychologist
Counseling and School Psychology
Contact
I am currently a Bilingual School Psychologist in the San Diego Unified School District. I provide services at both the elementary and the middle school level. My duties and what I am passionate about is providing consultation and collaboration services to parents and school staff, providing individual and group counseling, conducting psychoeducational evaluations to inform interventions and services, building capacity, and participating in leadership roles.
I have taught "Assessment of Culturally and Linguistically Diverse Students" course to 2nd year students, Seminar class for Interns in their final year of the program, and Special Education teachers in the Special Education Department. Lastly, I also supervise 3rd year and intern students in the program.