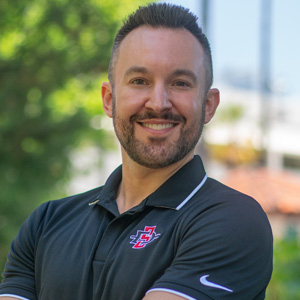 Vincent Pompei, Ed.D.
Pronouns: he/him
Assistant Professor
Educational Leadership
San Diego
Email

Location

Mail Code

1179
Bio
Dr. Vincent Pompei is an educational leader and social justice advocate with expertise in using anti-bias and culturally responsive approaches to promote equitable outcomes for all learners. His primary area of interest includes leveraging policies and practices to transform school climates while meeting the social, emotional, and mental health needs of each student. Pompei's most recent research involves identity safe school approaches and their impact on learning and engagement. Dr. Pompei has been nationally recognized for his extensive work over the past two decades on developing innovative policies, practices and professional learning for educators on LGBTQ+ and gender inclusion.