How to Log Into Zoom Pro?
Step 1
Download the ZOOM Client for meetings: https://zoom.us/download
***If you need Administrator privileges to install please submit a ServiceNow ticket.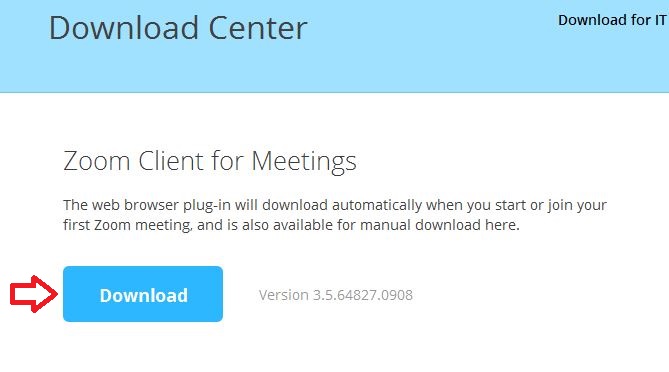 Step 2
Use your SDSUid and password to "Sign In with SSO".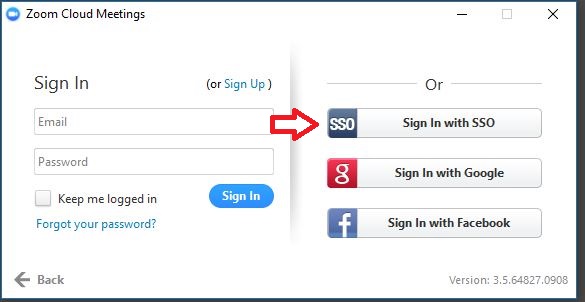 Step 3
Use "SDSU" for the company domain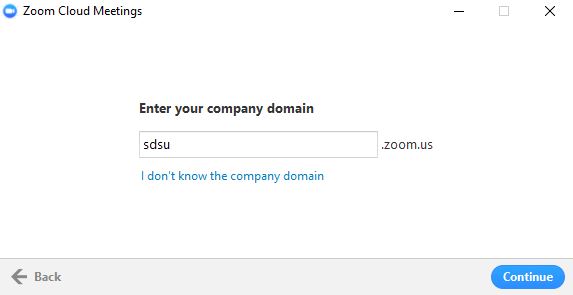 How to schedule a meeting?
Step 1
Click on the Schedule button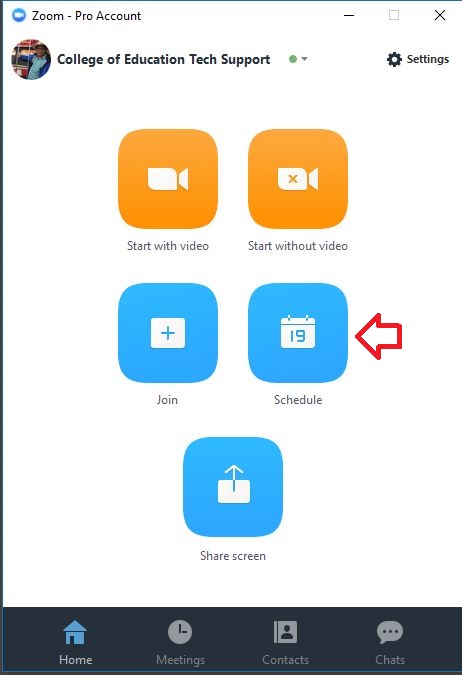 Step 2
Modify the Topic, Start Time, and Duration. Leave Other Calendars checked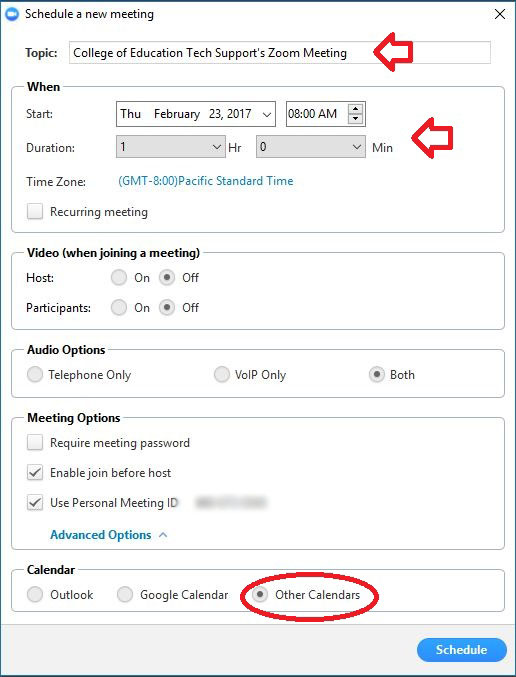 Step 3
Click the Copy to Clipboard button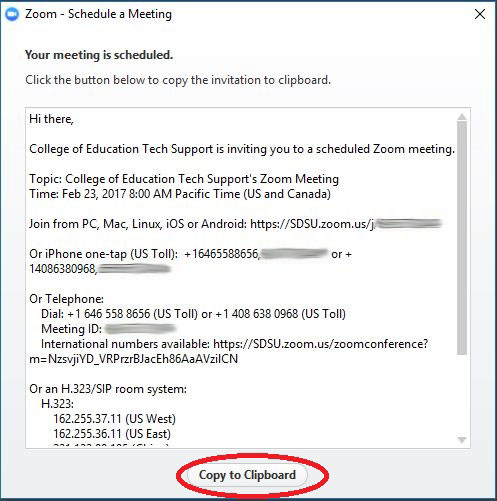 Step 4
Paste invitation into an email and send to meeting guests.
Need More Help?
Please contact Edward Dial for any questions, comments, or concerns.