How to Log Into Zoom Pro?
1. Claim a SDSUid and set a password by following these directions: https://bit.ly/sdsuid

2. Download the ZOOM Client for meetings: https://zoom.us/download
***If you need Administrator privileges to install please contact [email protected]
3. Use your SDSUid and password to "Sign In with SSO"
4. Use "SDSU" for the company domain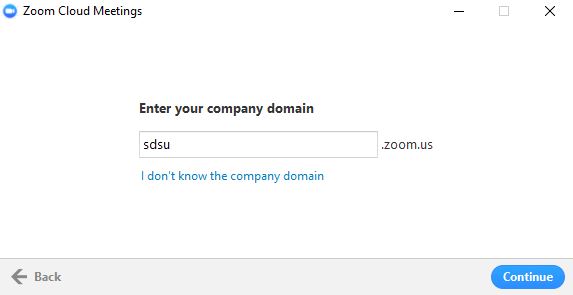 How to schedule a meeting?
1. Click on the Schedule button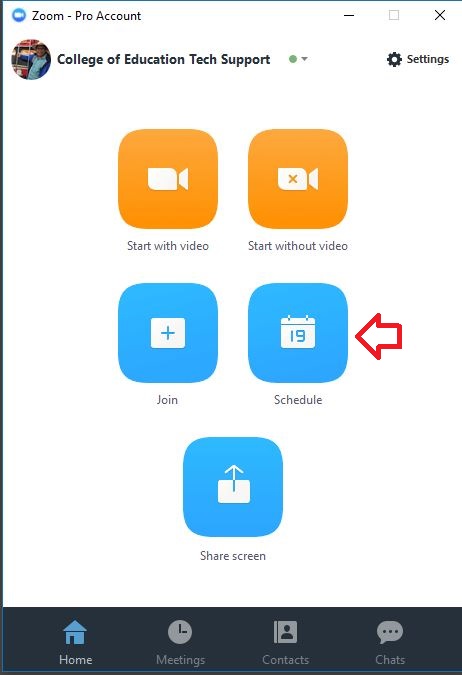 2. Modify the Topic, Start Time, and Duration. Leave Other Calendars checked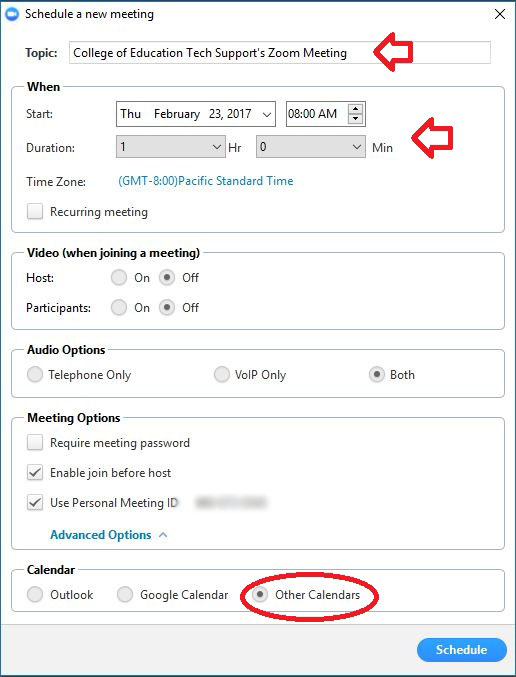 3. Click the Copy to Clipboard button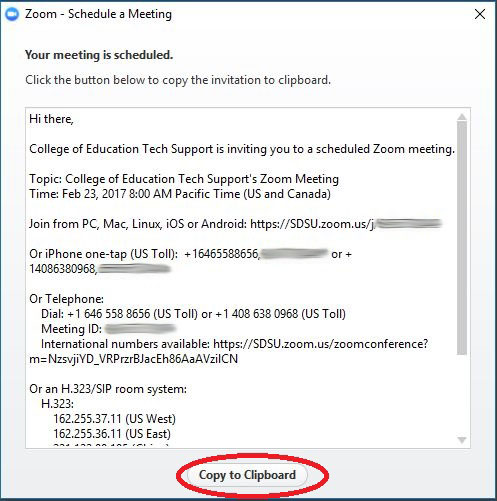 4. Paste invitation into an email and send to meeting guests.
Please contact Edward Dial at [email protected] for any questions, comments, or concerns.
Additional support can also be found here: http://its.sdsu.edu/web-conferencing/