Eric R. Felix, Ph.D.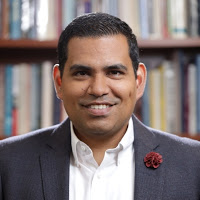 Assistant Professor
Administration, Rehabilitation, and Postsecondary Education
Contact
Pronouns: [He/Him/His]
Twitter: @EriqFelix
Eric's areas of expertise include higher education policy implementation, community college reform, issues of racial equity and critical policy analysis. He earned his Ph.D. in Urban Education Policy at the University of Southern California's Rossier School of Education. This past year he has been in a postdoctoral role with the Center for Urban Education. A native of Anaheim, Eric is a first-generation college student and a proud graduate of the California State University system, attending Cal State Fullerton for his bachelor's degree and San Diego State for his master's. He has traveled to 41 states — most of them by car, driving from California to Iowa then New York, and back!
higher education policy implementation
community college reform
issues of racial equity and critical policy analysis
Ph.D. in Urban Education Policy, University of Southern California
M.A. in Educational Leadership and Student Affairs, San Diego State University
B.A. in History, California State University, Fullerton