Lynne Bercaw, Ed.D.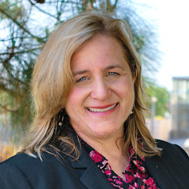 Professor & Director
School of Teacher Education
Contact
Dr. Lynne Bercaw earned her Doctorate in Education at Vanderbilt University, where she received the Otto Bassler Excellence in Research Award. Dr. Bercaw is a teacher educator specializing in preparing teachers for diverse learners and social advocacy. Within this field she focuses on literature for children and young adults, the intellectual, cultural and moral domains of teaching, service-learning and elementary social studies methods. She has been the co-principal investigator and director of several grants including NorCal PRIE (Preparation and Retention of Indian Educators, Chico State). She has authored and co-authored several publications in various journals including Journal of Teacher Education and Teachers and Teaching. She continues her work investigating the domains of teaching and is now working on a co-authored piece on resilience in the classroom. She is currently on the Editorial Board of Teacher Education Quarterly.