Gloria Davies, M.Ed.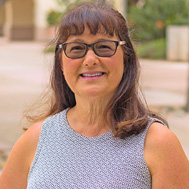 SDSU Faculty and Chula Vista Cohort Leader
School of Teacher Education
Contact
Lamden Hall
Room 255F (LH-255F)
Mail Code: 1153
Fax: 619-594-7828
Gloria Davies is a cohort leader for the Chula Vista cohort.
TE902 Classroom Management

TE960 Basic Student Teaching Seminar

TE961 Advanced Student Teaching Seminar

I am the Chula Vista Cohort Leader for Multiple Subject Credential and a University Supervisor.