Donor Spotlight
Read the stories of some of our wonderful donors and how they've made a difference to the College of Education, its students, and the communities we serve.
COE Faculty, Staff Donations Make a Difference
Some donate for student scholarships. Others to send students to national conferences or to start new centers or initiatives. Regardless of the reasons, donations and gifts from faculty and staff are always welcome by the College of Education.
During annual year 2017-18, a total of 64 College of Education faculty and staff donated nearly $29,000 to COE programs.
GIVING FOR THE FUTURE
Megan Beardsley, Director of Development for the College of Education
"Most of the donations typically go to student scholarships and the Improving Futures Fund, said Beardsley. She donates to COE.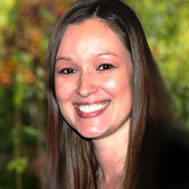 "Most of the donations typically go to student scholarships and the Improving Futures Fund, said Beardsley. She donates to COE.
Donations to COE can be made through small payroll deductions, pledge gifts or one-time gifts. The funds are also used to send students to present at national conferences and start new centers and initiatives.
FACULTY AND STAFF COMMITMENT TO SDSU
Dr. Joseph F. Johnson, Jr., former dean of the College of Education and new interim provost for San Diego State University
"Many faculty and staff contribute because they see a direct relationship between their contributions and the programs they most passionately wish to support," said Johnson.
Johnson, who is a COE donor, established the Improving Futures Fund in 2014 to provide monetary support to COE's faculty and staff endeavors that improve the future of the College's graduates and of children, youth and adults they will serve.
Provost Johnson indicated many faculty and staff recognize the College of Education cannot depend on the state government to provide adequate support for innovative programs. Only 20 cents of every dollar spent at SDSU is provided by state dollars. Tuition provides another 20 cents.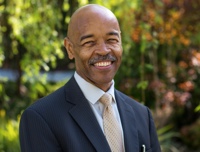 "To ensure funding for quality programs, we need to creatively pursue grants, philanthropic support, or other public/private partnerships to help us continue to make a positive difference for our students and everyone our students will eventually serve," Johnson said. "When we are able to show that so many of our College faculty and staff contribute to our programs, we demonstrate our commitment in a way that can be very compelling to potential granting agencies, sponsors or partners. College of Education faculty and staff have found that a little can go a long way."
CHOOSE YOUR AREA OF SUPPORT
Dr. Lisa McCully, Director of COE's Office of Student Services
"I decided to give through a payroll deduction because it is pretty much painless. Spreading my donation amount out over the course of a full year allows me to give to the college without a huge impact to my take-home pay and I'm able to give to multiple college initiatives that have meaning for me," said McCully.
"Although I divide my donation among various initiatives, one of the programs near and dear to me was my masters degree program in postsecondary educational leadership with a specialization in Student Affairs."
When faculty and staff donate to COE, they can specify the programs or initiatives they want to support and most do. When they make their donations they are assured that their donations will go specifically to those programs or initiatives.
A PROFESSOR'S GRATITUDE PROMPTS GIFT
"Supporting people's development is the definition of being an educator," Pumpian said. "I would guess that this unites me with most of my colleagues at the university and most educators in general."
Recently, Pumpian contributed a 5-figure unrestricted gift to Creative Support Alternatives, part of the SDSU Research Foundation that supports people who have developmental disabilities.
He described the gift as a way to help bolster the legacy he will leave the university through the programs he has helped establish during his tenure at SDSU.
Pumpian views his gift as an expression of gratitude for the fulfilment he has realized through his once-improbable career. He sees it as a form of reciprocation for an institution that has endorsed his values as well as his research. [read more about the gift]
For more information on how you can make a donation, visit the College of Education website and click on Giving to COE