ARPE Faculty Emeriti Create Scholarship for Doctoral Students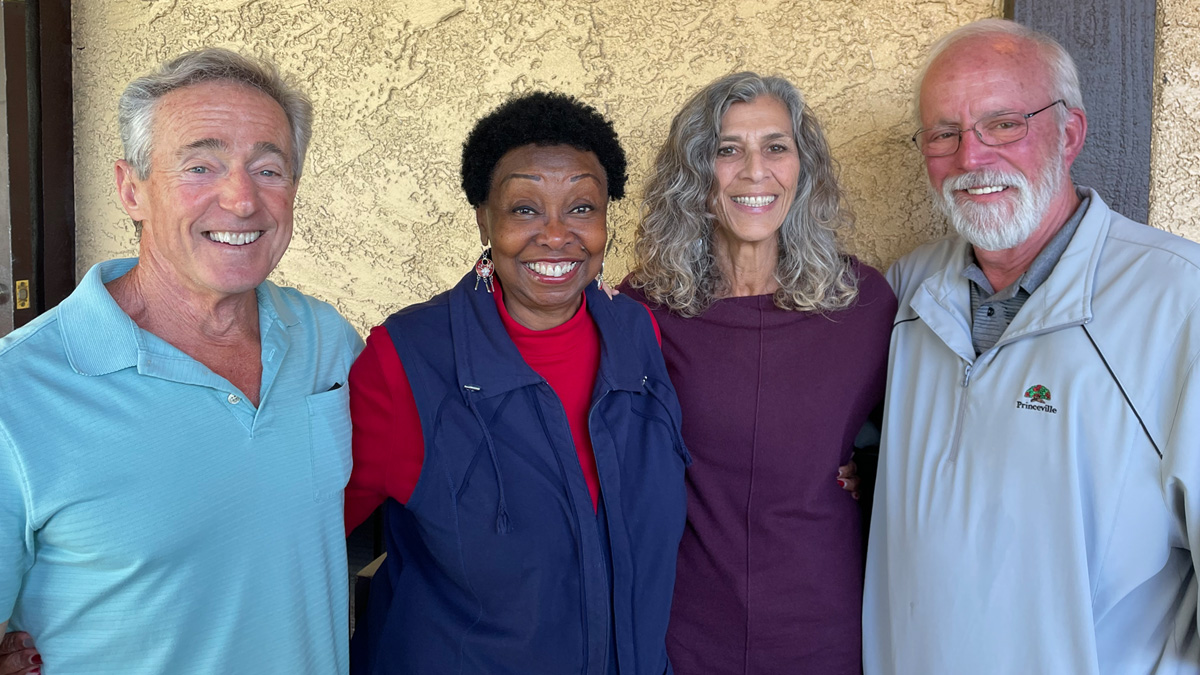 Even in retirement, San Diego State University's Department of Administration, Rehabilitation and Postsecondary Education (ARPE) faculty are a tight-knit group. ARPE's faculty emeriti still get together for regular happy hours where they — as professor emeritus Caren Sax puts it — "solve the problems of the world."
At the very least, they've solved some financial worries for future doctoral students.
At a recent gathering, Sax presented an idea she'd been kicking around for a while: Creating a scholarship to support ARPE doctoral students conducting research related to disability. She was willing to put up a significant sum and iron out the details — but what she really wanted was colleagues to buy in. Did they ever.
"I said I'd really like to do this and they were on board," Sax said. "And now it's real."
Thanks to gifts by Sax and longtime ARPE faculty members Bobbie J. Atkins, Nan Zhang Hampton, Ron Jacobs, Fred McFarlane, Marjorie Olney and William Piland, the ARPE Emeriti Endowed Scholarship for Disability Research has been officially established.
The scholarship supports students in ARPE's
Ed.D. in Community College Leadership Program
(CCLEAD), which often attracts alumni from SDSU's rehabilitation counseling master's program or individuals working in disability services within the community colleges. Sax said a lack of existing scholarships for students studying disability — and the fact that California has no doctoral programs in rehabilitation or disability studies — inspired the focus.
Funding will support students in the program, helping them pay for costs related to transcription, editing, publishing and graduation.
"It's for all of those things that kind of come at the end of the program when they're feeling a bit depleted on all fronts," Sax explains. "These folks are working fulltime in big jobs and it's a lot of stress. Even though we can't offer enough to cover their tuition, that end-of-the-line cost is something I really wanted to help out with."
Sax said she is particularly excited to see the scholarship's first awardees. And she added that the support from her colleagues has only caused her ARPE pride to swell.
"I think what it says about our department is that these are core values that we all hold," she said. "We want to support students who want to build on the work that we've all done."
Gifts of all amounts influence student and faculty success. To learn more about making a difference through philanthropy, please contact Megan Beardsley, director of development, at [email protected] or 619-594-2277.