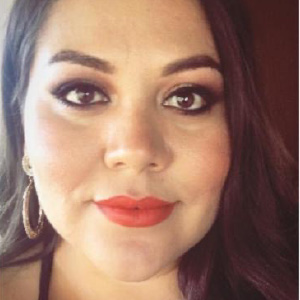 Anaid Stere Lugo, M.A.
DLE Credential Program Advisor (A-L) & Lecturer
Dual Language and English Learner Education
San Diego
Bio
Anaid was born in Sinaloa, Mexico. Anaid completed her BA and MA in Spanish Linguistics at SDSU. She has completed Ph.D. work in Spanish Linguistics at the University of Arizona. Anaid has over 11 years of experience teaching at the community college and high school levels. She also has worked as a Spanish Advisor at the University of Arizona. Anaid is currently working as an Online Mentor offering equity-minded support to faculty who are new to online teaching or who want assistance with online-specific pedagogy and Canvas. Anaid and four colleagues published an OER book for Spanish 1 and 2. She believes in creating an environment in which her students feel welcomed, cared for, valued, and respected. Anaid received the 2021 Outstanding Faculty Member Award. Anaid was among hundreds nominated by students for her teaching excellence and judged by the college Academic Senate Faculty Awards Committee. She will be assisting students with last names (A-L). In her spare time, she enjoys traveling and spending time with her family and her dogs. Anaid is so excited to work with you this Fall semester.