Lisa Linder, Ph.D.
Pronouns: She/Her/Hers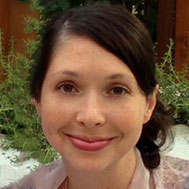 Assistant Professor
Child and Family Development
Contact
Post-doctoral Fellowship, Children's Hospital of Los Angeles
Ph.D., Clinical Psychology, Bowling Green State University
M.A., Clinical Psychology, University of the Pacific

B.A., Psychology, University of Redlands
Mahoney, A., LeRoy, M., Kusner, K., Padgett, E., &

*Grimes, L.

(2013). Addressing parental spirituality as part of the problem and solution in family psychotherapy. D. F.Walker & W. Hathaway (Ed.) Spiritually oriented interventions in child and adolescent psychotherapy, pp. 65- 88. American Psychological Association.
Jensen, S. &

Grimes, L.

(2010). Increases in parent attendance to behavioral parent training due to concurrent child treatment groups. Child and Youth Care Forum, 39(4) 239-252.

Grossoehme, D. H., Ragsdale, J., Cotton, S., Wooldridge, J. L.,

Grimes, L.

& Seid, M. (2010). Parents' religious coping styles in the first year after their child's cystic fibrosis diagnosis. Journal of Health Care Chaplaincy, 16 (3), 109-122.
Article was also included in the July (2010) edition of Research Review published by the Institute for the Biocultural Study of Religion (IBCSR).
*Published under maiden name Grimes.
Early Childhood Social and Emotional Functioning; Regulation in Early Childhood (e.g., Sensory Processing, Sleep, Feeding, Elimination, Attachment); Impact of Trauma and Trauma Treatment in Young Children; Identification and Treatment of Autism in Young Children
Courses Currently Taught

CFD 792: Clinical Field Experience

Courses Previously Taught

CFD 475: Promoting Behavior Support and Classroom Organization in Early Childhood Settings
CFD 595: Early Childhood Mental Health: Theory and Practice