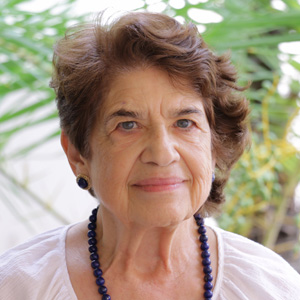 Cynthia Park, Ph.D.
PCI Executive Director, Director of Upward Bound/HCOP & Professor
Pre-College Institute
San Diego
Email

Phone

Location

LH-221

Mail Code

1153

Fax

619-594-7821

Links
Bio
Cynthia Darché Park has a Ph.D. in Educational Psychology and Research. She is the Executive Director and founder of the Pre-College Institute, which houses two Upward Bound Programs, two Talent Search programs, a Health Careers Opportunity Program (HCOP), and Pathways Service-learning Tutoring Program. Dr. Park also directs the HCOP Undergraduate Research Summer Program.
She believes that with the appropriate access to resources, opportunities, services, and support systems, all students can develop a skill set that can help them change their narrative, create a new story, and essentially improve their life chances through advocacy and learning.
Her philosophy begins with, "Accepting the whole student, by honoring the students' choices, and by providing the student with the academic, social and emotional support to be successful in an environment that is often unfamiliar to that student's way of being and knowing."
She cultivates an "Asset-Based Perspective," in which she believes that all students are competent and capable of succeeding and accomplishing their personal, academic, and professional goals.
Dr. Park is a Professor of Teacher Education, at the SDSU School of Teacher Education. She co-teaches the GEN-S 280 and the TE 362 service-learning courses.
She serves as a faculty mentor for the Faculty-Student Mentoring Program (F-SMP) in which she mentors an average of 10 undergraduate students per year. She works with her mentees through college graduation and into graduate or professional school.
Dr. Park has received numerous local, regional, and national awards for her community engagement and service to underrepresented communities.