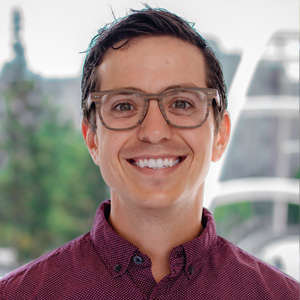 Dan Bacon, M.A.
Lecturer
Child and Family Development
San Diego
Email

Location

LH-405

Mail Code

4502

Links
Bio
Professional Biography
Mr. Bacon is a Board Certified Behavior Analyst and has an interest in providing high-quality, inclusive, educational environments for young children. With a background working with children with autism, and their families, Mr. Bacon has seen the benefits inclusive educational environments have for children of all abilities. He is passionate about improving developmental outcomes and disseminating evidence-based practices such as Applied Behavior Analysis (ABA) and Positive Behavioral Interventions & Supports (PBIS) into the community.
Personal Biography
Outside of work, Mr. Bacon enjoys spending time with family, traveling, and reading children's literature.
Courses
CFD 275: Learning Environments & Developmentally Appropriate Practice
CFD 375B: Human Development & Learning: Early/Middle Childhood
CFD 378B: Laboratory Experience: Preschool/Kindergarten (Fieldwork Supervision)
CFD 475: Promoting Behavior Support & Classroom Organization in Early Childhood Settings
CFD 580: Observation and Assessment of Young Children's Environments & Relationships
CFD 590: Children with Special Needs
CFD 598: Reflective Learning Portfolio
CFD 671A: Seminar in Supporting Early Childhood Mental Health: Positive Behavior Support & Early Interventions
Education
M.A. Special Education with an Emphasis in Autism in Early Childhood, San Diego State University
B.S. Psychology, Arizona State University