Sandra Kahn, M.A.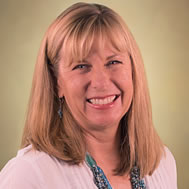 Manager, Data Systems and Reporting
College of Education
Contact
Sandra Kahn is the Data Administrator for the College of Education, where she supports administrative decision-making, assessment and accreditation. Sandra has a Master of Arts degree in Education with a Concentration in Educational Leadership and a Specialization in Postsecondary Education. She earned her bachelor's degree in Computer Science from the University of California, San Diego.