Adam Frost, M.A.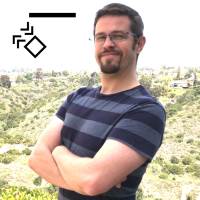 Lecturer
Dual Language and English Learner Education
Contact
Adam Frost is an American Sign Language (ASL) professor at several universities and colleges in the San Diego area including, San Diego State University (SDSU), University of California San Diego (UCSD), and Mesa Community College. He received his masters degree from Gallaudet University in Linguistics and his Bachelors degree from California State University Northridge (CSUN) in Deaf Studies with a focus on ASL Literature. He teaches all levels of ASL as well as Linguistics of ASL.
Adam has served on the board of the San Diego charter of the American SIgn Language Teachers Association (SD-ASLTA) to help build a community of support for ASL teachers in the San Diego area as well as raising awareness of standards and expectations for ASL teachers in school hiring and employing them. Adam is also greatly involved in using a written form for ASL and currently working on building a Wikipedia entirely written in ASL using a system called SignWriting.