Cynthia Uline, Ph.D.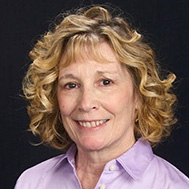 Professor Emeritus
Educational Leadership
Contact
Dr. Uline teaches courses in the preliminary administrative services credential and doctoral programs. She comes to San Diego State from the Ohio State University, where she was an associate professor of educational administration, serving on the faculty from 1995 to 2005.
Dr. Uline serves as Executive Director of San Diego State's National Center for the 21st Century Schoolhouse. The Center supports the planning, design, and construction of school facilities from a learner-centered perspective through communication, research, and training.
Dr. Uline's research explores the influence of built learning environments on students' learning, as well as the role the public plays in shaping these learning spaces. Her research interests also include school leadership for learning and school change and improvement. Her articles have appeared in Educational Administration Quarterly, Teachers College Record, the Journal of School Leadership, the International Journal of Leadership in Education, the Journal of Educational Administration, Leading and Managing, and the Journal of Research and Development in Education.
Johnson, J. F., Uline, C. L. & Perez, L. G. (2014). The quest for mastery. Educational Leadership, 72, 2, 48-54.

Kensler, L.A. W. & Uline, C. L. (2014). Leadership. In Sobel, D., Gentile, S. J. and Bocko, P. National Action Plan for Education for Sustainability. Houghton Mifflin Harcourt and U.S. Green Building Council.

Kensler, L. A. W. & Uline, C. L. (2015). The transformation of a school district from energy hog to energy star. In Gross, S. J. and Shapiro, J. P. Democratic Ethical Educational Leadership: Reclaiming School Reform, pp. 54-58. New York, NY: Routledge: Taylor & Francis Group.
Tucker, P. & Uline C. L. (2015). The role of candidate assessment within educational leadership doctoral programs International Journal of Educational Reform, 24, 3, 248-265.