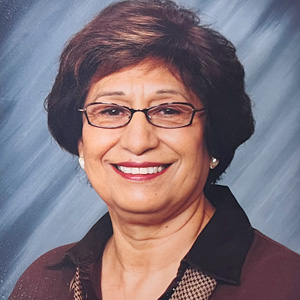 Lupe Buell, Ph.D.
Single Subject Coordinator & Lecturer
Dual Language and English Learner Education
San Diego
Email

Location

LH-332

Mail Code

1152
Bio
Dr. Lupe Holguin Buell has joined the Department of Dual Language & English Learner Education as a Credential Program Supervisor for single subject student teachers. In addition, she is currently an adjunct professor in the master's program at Point Loma Nazarene University teaching Master's Research Design and providing mentor support in the Culminating Master's Research Project. Dr. Buell earned a BA in education from San Francisco State, an MA from San Diego State, and a PhD in education jointly conferred by Claremont Graduate University and San Diego State. Her educational experiences consisted of being an elementary and middle school teacher, as well as having various leadership positions in the Cajon Valley School District. These leadership positions included curriculum coordinator responsible for services to English Language Learners, bilingual school communities, and elementary school principal. Dr. Buell is the author of "Cultural Understandings for Educators" a series of texts used as part of the training program she developed and provided to school district staff. At the San Diego County Office of Education, Dr. Buell was a bilingual education coordinator where she provided training in state and federal laws concerning bilingual education and language acquisition for teachers, parents, and administrators. In addition, she wrote a manual for increasing bilingual parent involvement at the school and district level for educators. Dr. Buell has served on several boards including the chair of the Association of California School Administrators, region 18, the Director of Financial Affairs for the California Association of Bilingual Education (CABE) and the fundraising and conference chair for the region 4 chapter of CABE. In addition to being a small business owner, Lupe has been a longtime MANA of San Diego member and supporter and is now the co-chair of the biannual Latina Success MANA de San Diego conference committee and the MANA de San Diego Latina Success Leadership Program. Also, she serves on the MANA de San Diego Scholarship Committee. Dr. Buell continues to serve in various leadership positions on the Mission Federal Credit Union Board of Directors and was recently appointed to the audit committee for the Parent Institute for Quality Education (PIQE).
Awards & Honors
Bilingual Advisory Committee Certificate of Recognition-Outstanding Service Award
California PTA-Leadership Award
Distinguished Service Award-Cajon Valley Union School District
Outstanding Service Award-English Learner Academy, S.D. County Office of Education
Leadership in Biliteracy, San Diego County Office of Education
Recognition-35 years of service-Mission Federal Credit Union
Certificate of Recognition-leadership/service/MANA de San Diego, State of California Senate, Ben Hueso, Senator, 40th Senate District
Certificate of Recognition-dedication/contributions/MANA de San Diego, State of California Assembly, Lorena Gonzalez, Assemblywoman, 80th District
Certifications
General Teaching Credential (K-8)
General Educational Administrative Credential (K-12)
Bilingual/Cross-cultural Specialist Credential (K-12)
California School Leadership Academy Trainer
School Improvement Program Review- Trainer
California English Language Development Test (CELDT) Trainer
System of Multicultural Pluralist Assessment (SOMPA) Trainer
Publications
Author: Cultural Understanding for Educators, Multicultural Publication Series, Amigo Publishing Co.
Author: DELAC/ELAC Training Manual for parents/districts/sites
CABE State Conference Presentations
ACSA State and Region Conference Presentations
CABE Paraprofessional Regional Conference Presentations
State Educational Panel Hearings and Presentations on English Learner Issues
Service
Teaching Experience

Classroom teacher/Migrant Program, Salinas City School District
Classroom teacher/GATE Program, Pajaro Valley Unified School District
Classroom teacher, elementary and middle school, Cajon Valley Union School District

Administrative Experience

Bilingual Program Coordinator, San Diego County Office of Education
Curriculum Coordinator (Bilingual/Newcomers/ELD), Cajon Valley Union Sch. District
Elementary school principal, Cajon Valley School District
Title VII Director/Program Specialist/Program Coordinator, Cajon Valley School District
Facilitator/Trainer
Federal and State requirements for education of ELL's
Parent Education and Involvement
Instructional Program strategies for English Language Learners
Grant Proposal Writing • English Language Development Standards
Administrators Role in addressing English Learners
Borderlink project, technology grant writer, San Diego County Office of Education