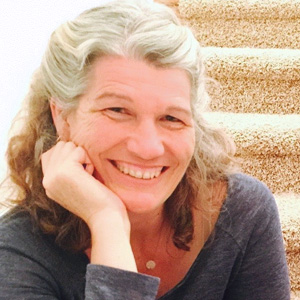 Tamara Collins-Parks, Ph.D.
M.A. Coordinator & Lecturer
Dual Language and English Learner Education
San Diego
Email

Phone

Location

LH-214

Mail Code

1152

Fax

619-594-1183

Links
Bio
Dr. Tamara Collins-Parks teaches credential and masters level courses for the department. Her expertise is in public policy, bilingual education, ELD and linguistics (particularly language acquisition). She is the coordinator and graduate adviser for the DLE's MA in Education (Critical Literacy and Social Justice).
Courses
PLC 515 Bilingual Strategies
DLE 553 Language Assessment
DLE 600: Foundations of Democratic Schooling
DLE 601 Bilingual Policy and Practices
DLE 603 Community and Schools in a Diverse Society
DLE 653 Language Issues in the Secondary School
DLE 686 Seminar in Multicultural Education
DLE 960 Seminar for Student Teachers
DLE 915: Teaching and Learning in the Content Area: ELD/SDAIE
DLE 923/4: Educational Psychology in the Bilingual Context
DLE 933: Reading Across the Content Areas in the Bilingual Context
DLE 954: Classroom Organization and Teaching in the Bilingual Classroom (Seminar)
ED 690: Methods of Inquiry
ED 795 A/B Seminar (Field Research Projects for MA)
TE 903: edTPA Seminar
Education
PhD in Education, with an emphasis on Policy Studies in Language and Cross-Cultural Education, Claremont Graduate University & San Diego State University, January 2006.
MA, Language and Cross-Cultural Education, with an outside emphasis in Linguistics, San Diego State University, December 1993
Bachelor of Arts, English, University of California, Berkeley, May 1989
Bilingual Authorization by examination June 28, 1997
Multiple Subjects Authorization by examination May 3, 1997
CLAD (Clear Cross-Cultural, Language and Academic Development) Certificate, San Diego State University, April 1996
Single Subject Clear Credential, English, San Diego State University, June 1991
Education using Spanish: Instituto Pablo VI. Completed 11th Grade in Cordoba, Argentina, 1984
Intellectual Contributions
Projects, Grants, Research, and Honors
Project: Project CORE
Lead: Dr. Cristina Alfaro (DLE)
Description: Supports professional development to address ELL access to the Common Core Standards.
Project: Active Student Engagement in Learning during Instruction
Lead: Trevor Shanklin (LARC)
Description: This project uses videos to examine student engagement in learning.
Other: Ongoing research on policy implementation at the micro-political level: How administrators, teachers, parents, and community members interpret, enact, react, resist, and ultimately transform policy.
Elected Positions in the field: California and Nevada Teachers of English to Speakers of Other Languages (CATESOL) Elementary Level Chair, 2008, Assistant Elementary Level Chair, 2007
Publications
Books
Teaching Literacy Across the Content Areas: Effective Strategies That Reach All K-12 Students Cambridge Scholars Publishing. (2016). With Dr. Lasisi Ajayi.
Who Says? Dynamics of Post-Proposition 227 Language Policy in a California School -- 1998-2004. Chapter in Cadiero-Kaplan, K., et al., Eds. (2006). Literacy Ideology, Teachers' Beliefs, Language Policy and Parent Voice. Los Angeles: CABE.
Multilingual English Language Learners: A Social Change Perspective. Chapter in Social Justice Perspectives on English Language Learners. Hamilton Books. 2022/2023. With Amber Reihman and Katie Richards.
Articles
Interpreting Research on Parent Involvement and Connecting it to the Science Classroom. Theory into Practice (TIP) special issue on Diversity and Equity in Science Education. 2012. With Alberto Rodriguez & Jennifer Garza. http://www.tandfonline.com/doi/abs/10.1080/07351690.2013.743775
Using Poetry to Practice Grammar. CATESOL News. 41.1, March. 2009. http://www.catesol.org/catnews-spring09.pdf
Cinco de Mayo Dodgeball: A lesson in history using kinesthetic modality. CATESOL News. 40.2, May. 2008. http://www.catesol.org/catnews0808.pdf
Plenary Words of Wisdom. CATESOL News. 41.1, Summer. 2009.
Elementary Level Report: President's Luncheon and Elementary Awards. CATESOL News. 41.1, Summer. 2009.
"My Students Look Lost – Now What?" CATESOL News. 39.3, Nov. – Dec. 2007, (p. 16).
Stone's Information Strategies as Micropolitics: A Socio-Ecology of Stakeholder Political Agency in the Implementation of Post-Proposition 227 Language Policies. (Doctoral dissertation, Claremont Graduate University and San Diego State University, 2006).
Taking Baby Steps away from the Ivory Tower: Working with Communities Narratives/Narrativos, Fall 2000 Volume5.1
Why Juanito is Bilingual and Jane is Not. 1993 Master's Thesis at San Diego State University.
Poems have been published in the U.C. Berkeley Department of Women's Studies collection Broad Topics (1989), in the San Luis Rey Choral collection The Music of Poetry (1997) and in the Carlsbad community collection McGee Park Poets Anthology (1993, 1994, 1996 and 2005).
Panels
Multiple Intelligence 101. (Part of a panel presentation for the elementary level workshop: Whole Child, Multiple Intelligences.) State CATESOL Conference, Pasadena. April 18, 2009.
Power & Resistance: Implementation of Post-Proposition 227 Language Policies in a Majority Latino District. [Part of an invited panel presentation.] 10 Years of Proposition 227. San Diego County Office of Education (SDCOE) Conference, San Marcos, Nov. 8, 2008.