Dean Y. Barry Chung: Welcome to the 2022-2023 School Year!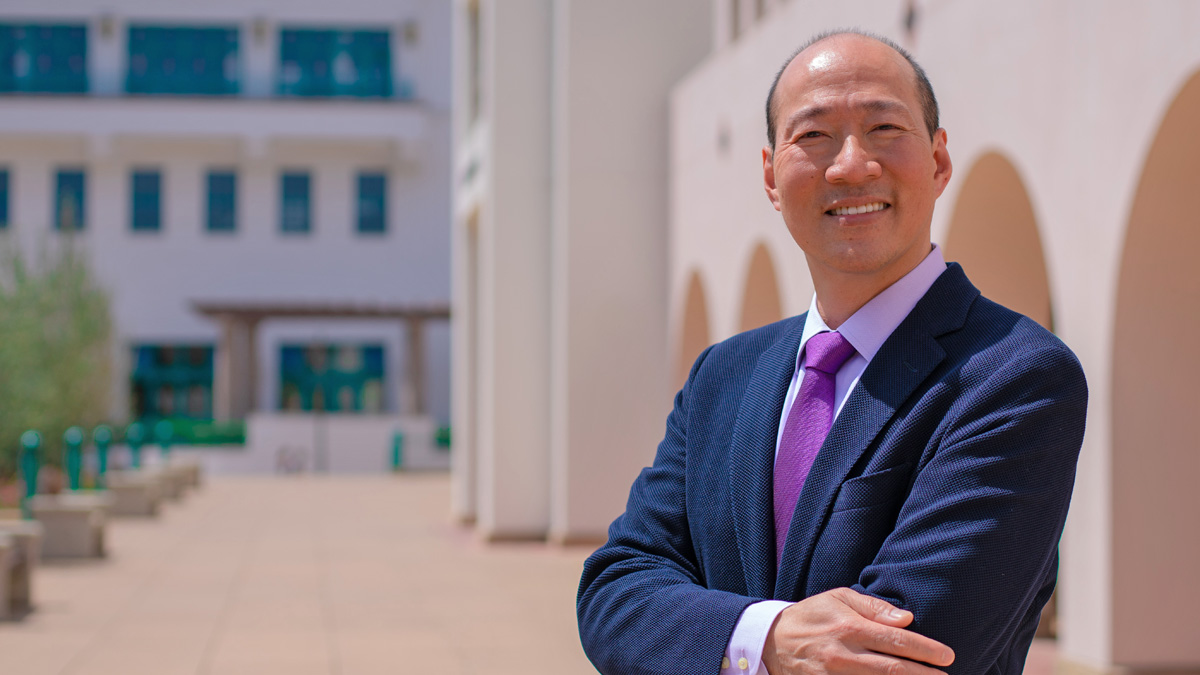 It is with a great sense of excitement that I welcome you back to San Diego State University for the start of a new school year. I hope you had a happy, healthy, and rejuvenating summer. I can report that I am particularly energized to embark on what promises to be a pivotal year. Here's a small glimpse of what's in store:
We are preparing to implement a new college-wide strategic plan — created from the input of students, faculty, and staff — that will guide our efforts for the next five years. Thank you to everyone who contributed. You will be hearing a lot more about this in the weeks and months ahead.
We have new faces in leadership and more on the way. We're thrilled to welcome Frank Harris III as our new Interim Associate Dean for Diversity, Equity, and Inclusion; Travis Heath as the new Chair of the Department of Counseling and School Psychology; and Randy Philipp as the new Interim Director of the School of Teacher Education. We are also beginning the search process for a long-awaited permanent Associate Dean for Research.
As we start anew, I'd like to take another moment to congratulate the entire COE community on an extremely successful 2021-2022 Academic Year. Our faculty secured more than $26 million in grant funding for research and other initiatives — a whopping 39 percent increase over the previous year. Our U.S. News & World Report ranking rose to No. 52 among graduate education programs nationwide and our college also produced two Fulbright recipients. You can read more about these successes in our 2022 Impact Report.
Finally, I must acknowledge that after two and a half years, we are still not free of the COVID-19 pandemic. However, through vaccines and other immunity, we have reached a point where we need not upend our lives, our work, or our education. Know that we will continue to do everything possible to help you have a healthy, safe, and fulfilling school year. Along the way, you will always have my ear at our Fireside Conversations and Water Cooler Chats for faculty and staff, and our Coffee/Tea with the Dean for COE students, which will take place both in-person and virtually.
Once again, welcome back. I look forward to seeing you all soon!
Y. Barry Chung, PhD
Dean, College of Education
@ybarrychung