A Student-Centered Leader Says Farewell to SDSU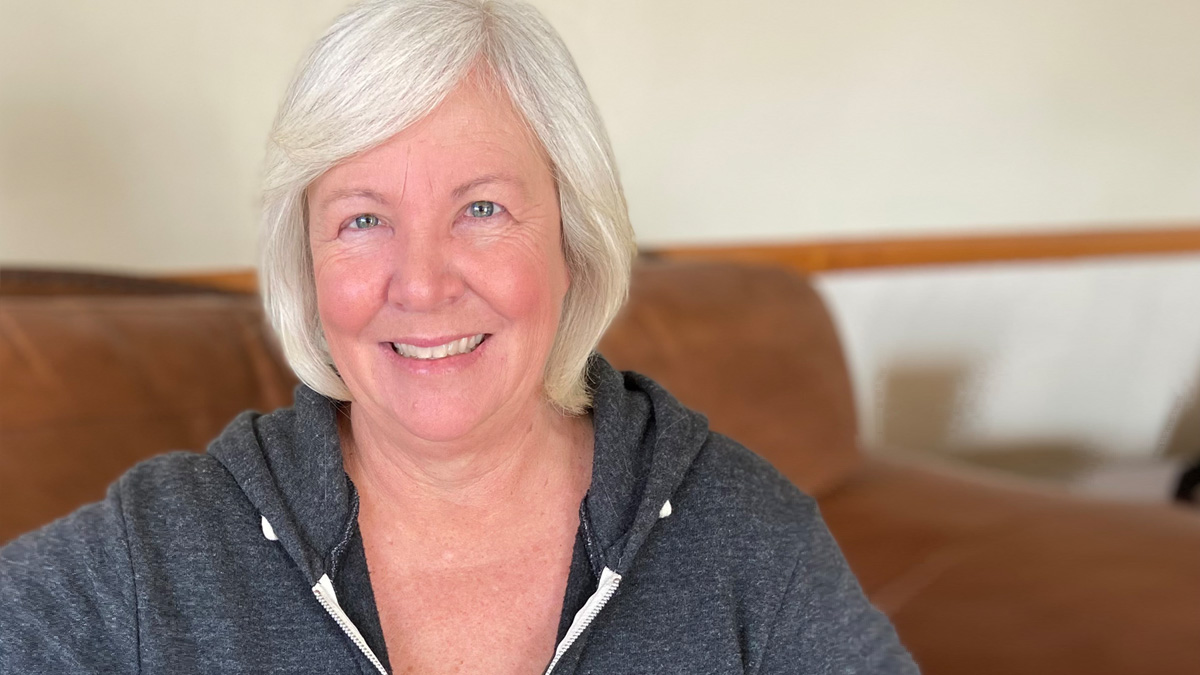 Lisa McCully comes from a family of educators. Her parents — part of a huge influx of teachers recruited to San Diego in the 1960s to meet the needs of a growing population — taught in San Diego Unified School District for decades.
The thing is, McCully never envisioned that life for herself.
"Did I think I was going to follow their footsteps in the field of education?" she said. "No. I didn't have a clue until I landed here."
Funny how things turn out.
McCully, director of the College of Education's Office for Student Success (OSS), will retire later this month after nearly 34 years of service at San Diego State University. A dedicated and empowering presence, she's spent the past decade-plus supporting COE's students — many of them who will become teachers like her parents once were — through her leadership of OSS.
"Lisa is a true transformational leader here in the Office for Student Success," said Jacqueline Fuller, advising and recruitment specialist. "She leads with the vision of putting our students first and empowers us to create systems and practices that truly support student success. Her contributions to the College of Education and SDSU are many. To say she will be missed is the ultimate understatement."
McCully's SDSU journey began in 1988 when she was hired as a payroll technician in human resources. Her first assignment? Processing payroll for the College of Education. She moved over to the college in 1998, serving as a budget assistant, budget analyst, manager of operations, manager of OSS and finally director of OSS.
McCully helped build the OSS team into what it is today, expanding staff and the office's capacity to meet the needs of students.
"None of it was just me," McCully said. "It was the team of people in OSS and in the Dean's Office, all of us seeing how we could shape things and how we could make changes. It has been a complete joy to work with everybody in the OSS and I know that whatever lies ahead, our COE students will be in the great care of very talented and dedicated staff who will continue to make an impact.
"I am honored to call them colleagues and friends."
McCully mentioned several COE leaders who had an outsized impact on her as a professional, including dean emeritus Skip Meno, professor emeritus Margie Kitano (associate dean in the early 2000s) and professor emeritus Fred McFarlane.
"I have been so fortunate to work with colleagues who have modeled such exceptional leadership," she said. "I am indebted and grateful to everyone I've worked with because I've learned from everybody."
McFarlane's mentorship inspired McCully to embark on her own educational journey — one that ultimately led to a doctorate. Taking advantage of her staff tuition benefits, she received her bachelor's degree in adult and vocational education (2005) and her master's (2007) and Ed.D. (2015) in postsecondary educational leadership.
As her career nears the finish line, McCully is excited for a new beginning. She is eager to spend more time with her husband, who retired four years ago. Her daughter Savannah, herself a COE alumna, is getting married in the fall.
Travel is certainly on the docket. First up is MLB Spring Training in Arizona (lockout permitting) and time spent in her favorite vacation spots in the Eastern Sierra Nevada Mountains and Maui. Then, perhaps, a dream trip to Ireland.
McCully will also stay busy through volunteer work — she is currently president of Soroptimist International of La Mesa. But don't don't be surprised to see her around Lamden Hall in the near future.
"I'm an Aztec For Life," she said. "I will stay connected."