Donor Spotlight: Alumna Supports STE Graduate Students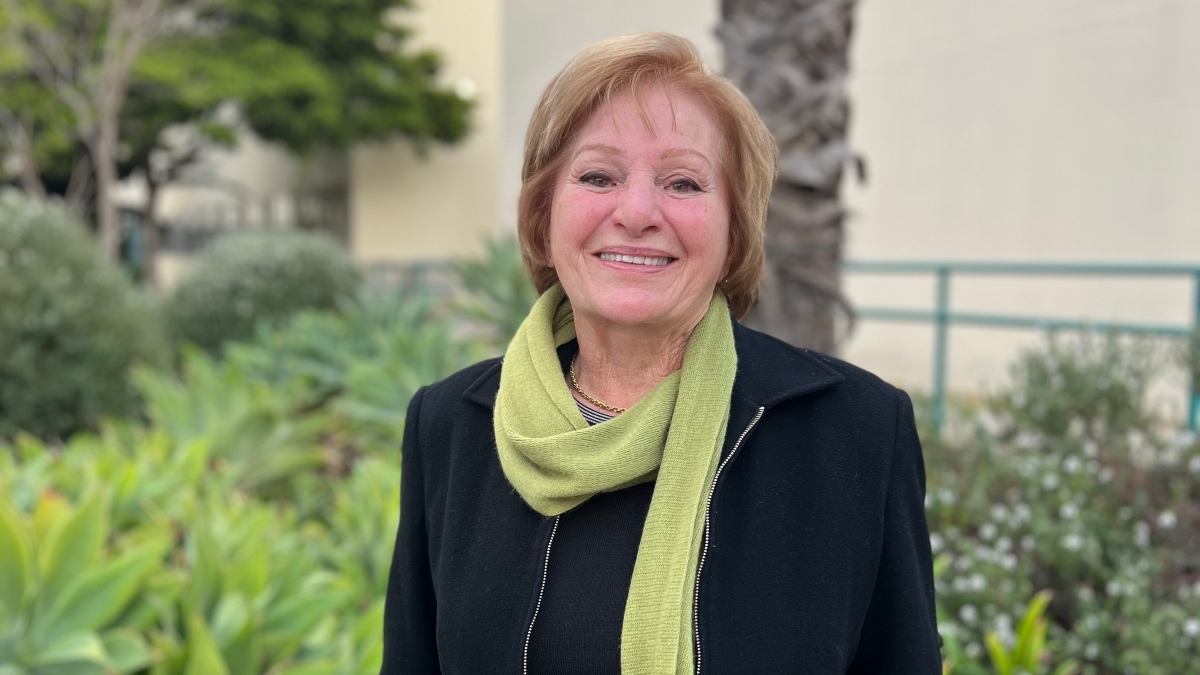 SDSU is a family affair for Adeline Williams, her daughter, and grandson. With two College of Education graduates and a soon-to-be Engineering graduate, Williams is proud to lead three generations of Aztecs. Williams is as passionate about learning as she is about supporting research across campus.
Adeline Williams, who loves learning, is leading the way for a family of Aztecs. Williams and her daughter Carolyn are both Education graduates, and her grandson Tyler is a current Engineering student. Williams and her family know the importance of education, and more so, the importance of research.
As an Education student in the 60s, Williams' student teaching assignment placed her in a classroom where a phonetic-based pilot reading program was taking shape. Upon graduation, Williams inherited that very classroom.
"Right off the bat I had people all over the U.S. wanting to see this method," she shares. "I fell in love with reading."
Thanks to the professors and mentors she had at SDSU, she found her passion for reading and sharing it with others, becoming a reading specialist.
If it wasn't for the research, Williams may never have been introduced to the pilot reading program. Because of her own experience, Williams established The Adeline Williams Scholarship, which supports graduate students in the College of Education's Reading/Literacy Masters and Reading and Literacy Leadership Specialist Credential (RLLSC) program.
"All of the students in this program complete an original research project that centers on a literacy-based problem they wish to explore," shares Katie Sciurba, director of SDSU's Literacy Center.
Williams' passion for research doesn't stop there. When Tyler was a boy, he told Williams, "Grandma, I want to figure out how to make arms and legs for people that don't have them." Years later, the two found themselves touring the labs of Chris Glembotski, who was conducting research on stem cells and how they may be used to repair organs, as well as Liz Dinsdale who was conducting shark epidermis research.
As grandmas will do, she decided to support Tyler's dreams and the research that SDSU was already doing.
"I am passionate about giving others whatever they need to fulfill their paths and not be sideswiped by life," says Williams as she explained why she chose to give to research in Sciences.
"I am grateful for not only what SDSU has done for me, but for my family. The teachers I had at SDSU that shared their research and what they've learned with me, gave me the opportunity to do the same."
This story was originally published in the spring issue of SDSU LOYAL.