Marshall Part of NSF-Funded Effort to Diversify STEM
Professor of educational leadership leads evaluation for program providing STEM opportunities, mentorship.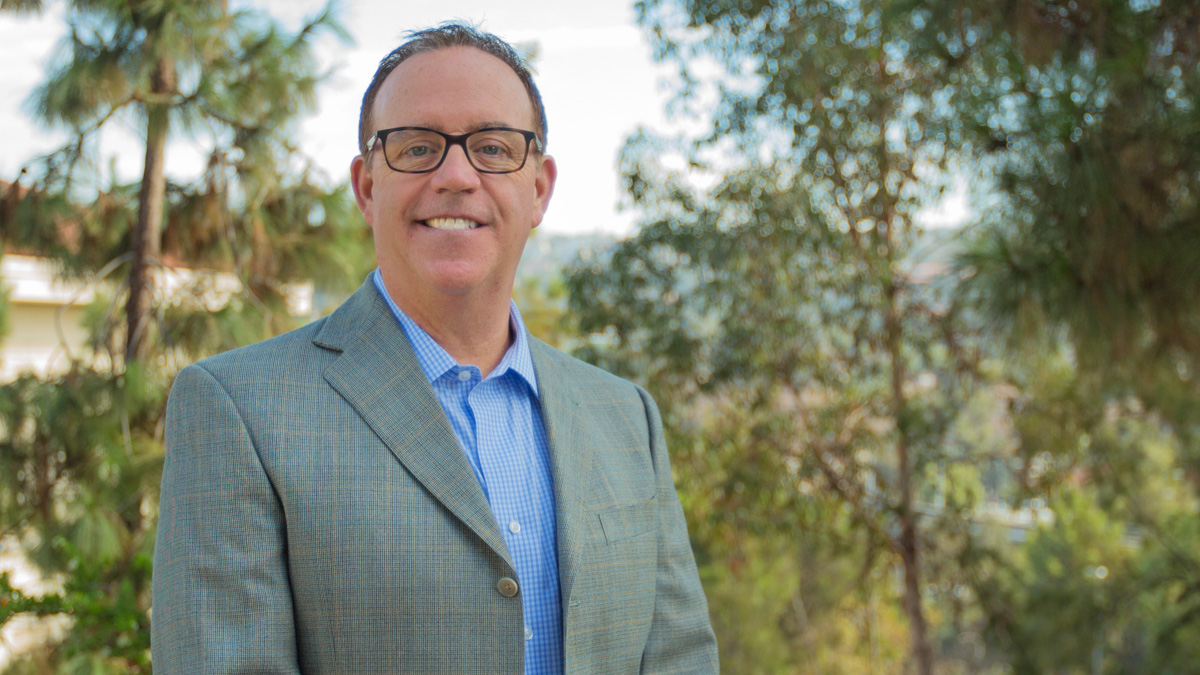 If you drive past the glittering new lab space in communities such as the Golden Triangle or Rancho Bernardo, San Diego's biotech boom is hard to miss. Indeed — both locally and nationally — science, technology, engineering and mathematics (STEM) professionals are unmistakably in high demand.
But not everyone is being lifted by the rising tech tide. Recent analysis from the Pew Research Center found that Latinx and Black professionals remain underrepresented in the STEM workforce.
James Marshall, professor of Educational Leadership at San Diego State University, said one obstacle that needs to be overcome is that young people from underrepresented groups often do not see STEM careers as a possibility for themselves.
"One major limitation for underrepresented minorities in STEM is, in large part, perception," Marshall said. "Young people need to be exposed to professionals from their own communities — to demonstrate to them in living color that people like them can, and do, explore these career paths."
Marshall is co-principal investigator on a new National Science Foundation (NSF) grant to scale up a successful program doing exactly that.
The Mobile Making Program, which brings STEM opportunities and mentorship to middle schoolers in underserved communities in North San Diego County, was piloted and expanded over the past decade by researchers at Cal State San Marcos. Offered in after-school settings, the program engages participants in science projects that are led by undergraduate STEM majors drawn from CSUSM's diverse student body.
"By putting what we call 'near-peer' mentors in front of these middle school students, the idea is to expand their own concept of self, so that they too can start seeing that people like them can move into STEM study and, eventually, industries," Marshall said. "We've found that one of the non-negotiable elements of the program is the role of the undergraduate STEM ambassador. These STEM majors are the near-peers going into the schools and leading middle schoolers in their making projects.
"When we asked the participants what was most impactful about the program, it was most frequently the relationships they developed with the STEM Ambassador near-peers."
Marshall has been part of the effort from the very beginning, leading program evaluation efforts — a function he will continue to serve on the new grant.
Funding from NSF will allow the project to be expanded out across the state, in both urban and rural settings, with researchers conducting a study to learn what conditions are necessary to successfully replicate the program nationally. Teams from Fresno State University and Cal Poly-San Luis Obispo will bring the Mobile Making program into their home communities.
Over the five years of the grant, more than 10,000 youth from grades 4-8 will receive after school programming at 48 sites. Additionally, the team will explore new possibilities, such as using pre-service teachers instead of STEM majors as ambassadors, or bringing Mobile Making to a library or museum setting rather than a school site.
"We're trying to find out what parts of the program must remain constant, and what elements we can tailor or adapt to a particular context," Marshall said. "We'll be working to figure out the optimal way to run the program, and then developing guidance so that anyone can benefit from the model. We want it to be replicable, usable, and effective for others, years down the road."