Long-Running Interwork Seminar Series Stokes Lively Discourse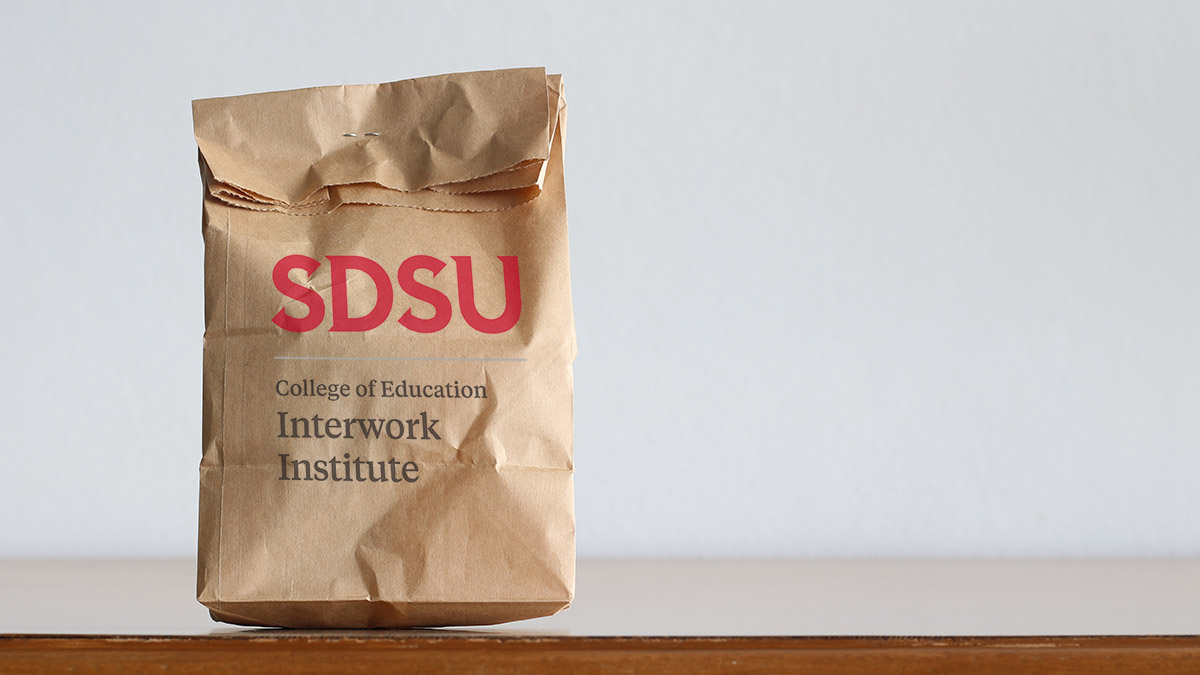 As a doctoral student at the University of Wisconsin-Madison, Charles Degeneffe was part of a fellowship program that saw him living at Knapp House, a stately mansion from 1854 that had at one time served as the residence for the Governor of Wisconsin. Within its stone walls, Degeneffe and other fellows from all around the globe would engage in energetic debates on topics ranging from literature to the sciences.
On campus, Degeneffe also trained at the Waisman Center — an institute focused on human development, developmental disabilities and neurodegenerative diseases — which boasted a lively seminar series.
The experiences made an impression on Degeneffe. Not long after joining the faculty in San Diego State University's Department of Administration, Rehabilitation and Postsecondary Education (ARPE) in 2005, he found himself eager to replicate that culture of vigorous discourse in his new academic home.
"I wanted to create some kind of mechanism to do that — to share ideas and share information," recalls Degeneffe, now the chair of ARPE.
And so the Interwork Institute Brown Bag Research Seminar Series was born in 2008. More than a decade later, the series is still sparking discussion among Interwork Institute and ARPE faculty, students and alumni. The hour-long get-togethers — traditionally held on Fridays at noon — have been a forum for faculty to present their research, doctoral students to share recently-defended dissertations or just about anyone in the ARPE/Interwork orbit to get an informal discussion going about a topic of interest.
"In academia, we're all pretty siloed in our academic disciplines," Degeneffe said. "It's difficult at times to have cross-disciplinary, cross-department or cross-program discussions, research projects or writing projects. So this is a way to learn about what people in other areas are doing."
Following a two-year hiatus during the COVID-19 pandemic, the Interwork Institute Brown Bag series returned this fall with Degeneffe presenting his review of a book about a controversial program to use low-IQ troops during the Vietnam War. In December, Professor Emeritus Marjorie Olney led a discussion of strategies to help disabled clients find employment.
The sessions, which were previously held in person at the Interwork offices on Alvarado Road, are now conducted virtually in Zoom. All presentations are recorded and archived online.
Degeneffe said he is hopeful that faculty, alumni and graduate students from across the College of Education will engage with the series in the New Year.
"At these Brown Bags, we really try to encourage students in particular to show up to hear the kind of research that's going on in the department and the Institute," Degeneffe said. "Some of it is just to hear something interesting, even if it doesn't have a direct impact on their career or the kind of work that they're doing. An overall purpose of the Brown Bags is creating intellectual engagement and discourse.
"To date, we have only involved those part of ARPE or the Institute, but I'd like to see involvement — as presenters or audience members — from any part of the College of Education as well."
If you are interested in proposing a topic for a future Interwork Institute Brown Bag, please contact Charles Degeneffe at [email protected].